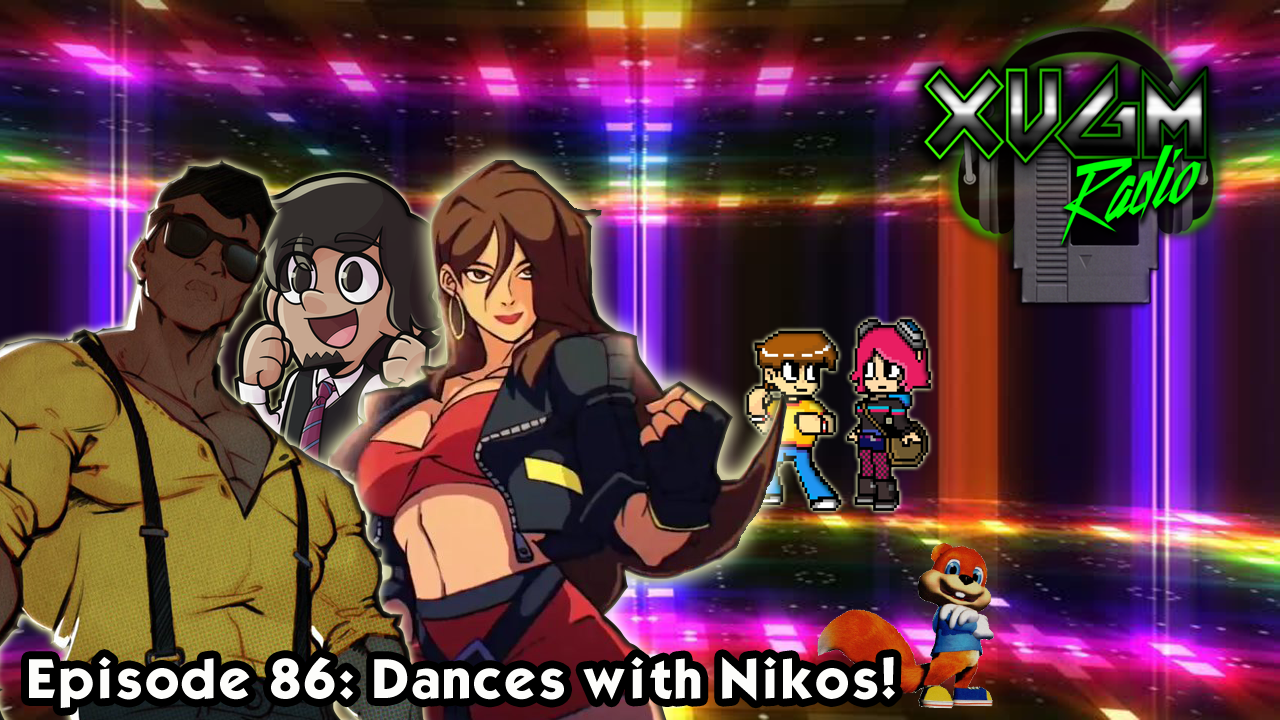 It's that time of year again! NikoTengoku joins us for his third return as the unofficial "third host" of the show…and he's ready TO DANCE! We let Niko pick the theme this time around and he wanted to get down! We've all picked a variety of dance tracks to listen to from all walks of dance music. From almost gabber-like songs, to borderline industrial, progressive trance and more! You'll be ready to get outta your seat and join us on the dance floor in no time! Prepare for an insane amount of Alzadick jokes, stories about Mike's dad hating VGM and much more!
Big thanks to NikoTengoku for joining us again for this annual visit! Go check out his Twitch and Youtube where he remains dedicated to both live streaming games and VGM!
https://www.youtube.com/Nikos8BitStereo
https://www.twitch.tv/nikotengoku
What was your favorite track of the episode? Did we manage to get you out of your seat and dance? Were you tired of Alzadick jokes?  Shoot us an email at XVGMRadio@gmail.com or join in on the discussion at: https://www.facebook.com/groups/XVGMradio
Also, we have a Discord Channel! Join us and chat about the show, share a random or obscure VGM song you love, or just chit chat with Mike and Justin about tacos! Join for free here: https://discord.gg/zWxDYfn
Thanks to all of our wonderful Patrons: Alex Messenger, Cam Werme, Chris Murray, Chris Myers, Chris Hart, Scott McElhone, Jordan & Anson Davis, Llama Adam, Kung Fu Carlito, Nick Davis, Ryan McPherson, Marques Stewart, Brad Austin, Jeremy Rutz and The Autistic Gamer 89. Become a Patron, get cool rewards, and more at http://www.Patreon.com/XVGMRadio
Our Twitter and Instagram are great ways to interact with us! Find us on there under our handle @XVGMRadio
If you're an Apple Podcasts listener, please consider leaving a rating and a review to let us know how we're doing! It also helps with getting the show to show up when others are searching for VGM!
TRACK LISTING:
Intro – Streets of Rage 4 (Switch/PS4/XBOne/PC – 2020) "An Exhibition (Full Version)" Olivier Deriviere
1 – Super Drift Out (SFC – 1995) "Title Theme" Kenji Yamazaki
2 – Summer Carnival '92 RECCA (FC – 1992) "ELM-39" Nobuyuki Shioda
3 – Scott Pilgrim vs The World The Game (PS3/XB360 – 2010) "Twin Dragons" Anamanaguchi
4 – Zaxxon's Motherbase 2000 (32X – 1995) "Stage 6 Boss" Masashi Yoneda, Naoshi Kunisawa
5 – Conker's Bad Fur Day (N64 – 2001) "Rock Solid" Robin Beanland
6 – MvC Infinite (PS4/XBOne/Win – 2017) "Mega Man X" Eishi Segawa
7 – Dolucky no Puzzle Tour '94 (SFC – 1994) "Final Battle" Hideyuki Shimono, Akihito Okawa
8 – Contra: Shattered Soldier (PS2 – 2002) "Battle Train" Sota Fujimori, Akira Yamaoka
9 – Beatmania IIDX 7th style (ARC – 2002) "Burning Heat! (Full Option Mix)" Mr.T (Tomoyuki Uchida) with Motoaki Furukawa
Podcast: Play in new window | Download