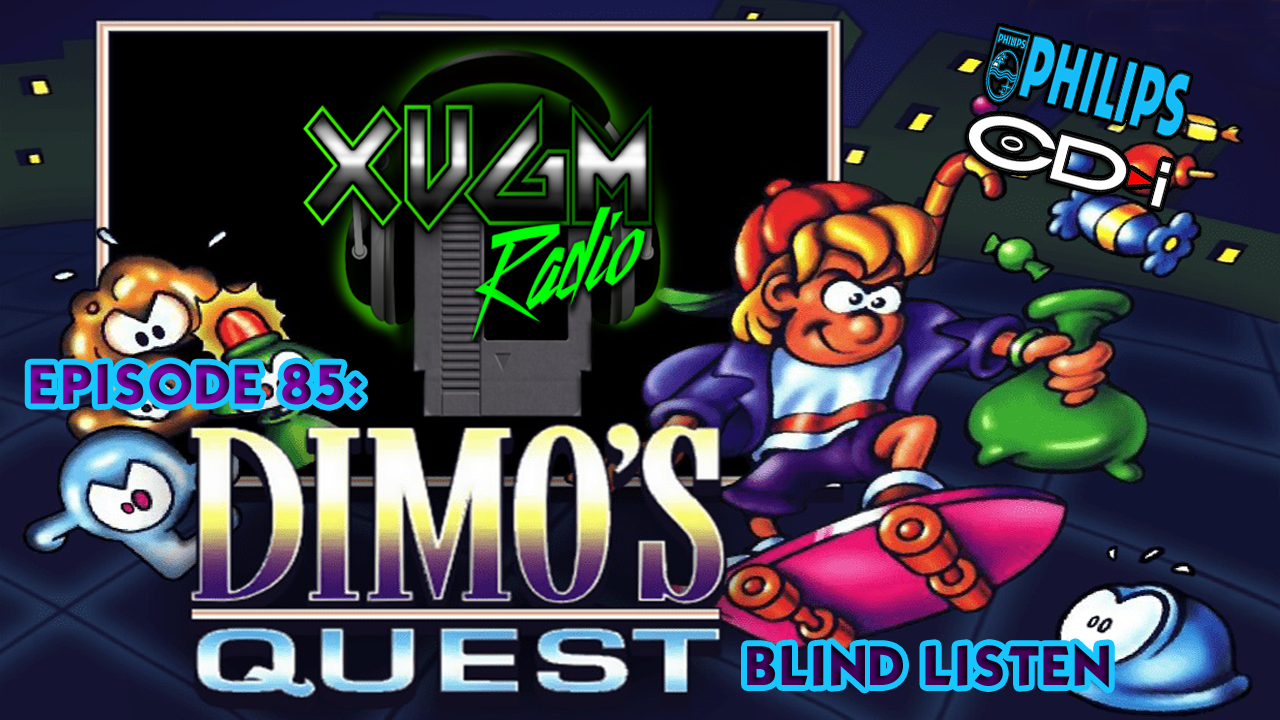 While single games have been covered before on XVGM Radio, never before have we went into a soundtrack without hearing it period. Taking a page from our pal Ed Wilson over at The VGMbassy, we're doing a "Blind Listen" episode where we pick tracks we haven't heard, and learn about the game as we go along. The end result is a hilarious episode where Mike and Justin try to figure out PCM samples' origins, listen to a totally radical soundtrack we've never heard before, deal with an explosion in the studio…and take a caller request from…Janine?! It's all on this very exciting episode of XVGM Radio!
Shout out to Ed Wilson for the idea of doing a Blind Listen! Head over to his podcast for more of these: www.theVGMbassy.com
What was your favorite track of the episode? Are you a fan of this soundtrack? Are you gonna hunt down this OST?  Shoot us an email at XVGMRadio@gmail.com or join in on the discussion at: https://www.facebook.com/groups/XVGMradio
Also, we have a Discord Channel! Join us and chat about the show, share a random or obscure VGM song you love, or just chit chat with Mike and Justin about tacos! Join for free here: https://discord.gg/zWxDYfn
Thanks to all of our wonderful Patrons: Alex Messenger, Cam Werme, Chris Murray, Chris Myers, Chris Hart, Scott McElhone, Jordan & Anson Davis, Llama Adam, Kung Fu Carlito, Nick Davis, Ryan McPherson, Marques Stewart, Brad Austin, Nathan Cooper, Dan Laughton, Bedroth and The Autistic Gamer 89. Become a Patron, get cool rewards, and more at http://www.Patreon.com/XVGMRadio
Our Twitter and Instagram are great ways to interact with us! Find us on there under our handle @XVGMRadio
If you're an Apple Podcasts listener, please consider leaving a rating and a review to let us know how we're doing! It also helps with getting the show to show up when others are searching for VGM!
TRACK LISTING:
(All music by Joris De Man):
Intro – "Dimo's Quest Theme"
"Dimo's Life"
"Slow and Annoying"
"The Unknown Level"
"The Hardest Levels"
"That Happy Tune"
"Level of Death"
"Key Power"
"Whisper Dimo"
"The Happy Ending"
"High Scores"
Podcast: Play in new window | Download