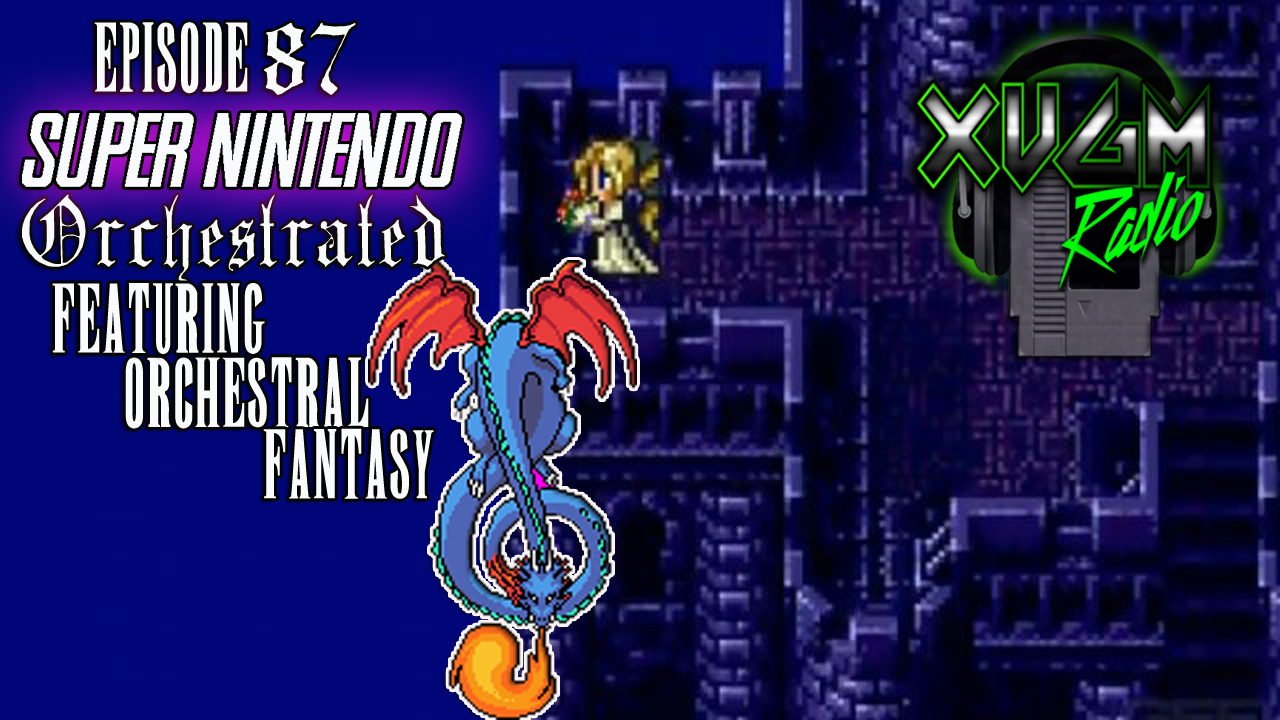 The Super Nintendo is known for having some of the most lush compositions in 16 bit history. But have you ever wondered what these tracks would sound like with real instruments? Our guest today is Andrew Thompson who runs a musical project where he answers that very question and the results are EPIC! Mike and Justin sit down with Andrew to discuss and compare his orchestrated versions with real instrumentation, while mostly staying faithful to the original compositions. If you're a fan of JRPGs on the SNES, this is NOT an episode to miss!
***There were some connection issues regarding the first two breaks so we apologize in advance for the static-sounding voice on Andrew. After numerous trial and error, we decided to record separately and combine the breaks after the problem could not be solved. Thanks for understanding.***
We'd like to thank Andrew for being on the show. Please check out his content on both Youtube and Soundcloud as well as the latest album,
Youtube: https://www.youtube.com/c/OrchestralFantasy/videos
Soundcloud: https://soundcloud.com/andrewt81
Beyond Fantasy Album: https://open.spotify.com/album/1RRCELKYi5sMU62joCGcqs
What was your favorite track of the episode? What'd you think of our guest and his renditions of classic SNES tracks?  Shoot us an email at XVGMRadio@gmail.com or join in on the discussion at: https://www.facebook.com/groups/XVGMradio
Also, we have a Discord Channel! Join us and chat about the show, share a random or obscure VGM song you love, or just chit chat with Mike and Justin about tacos! Join for free here: https://discord.gg/zWxDYfn
Thanks to all of our wonderful Patrons: Alex Messenger, Cam Werme, Chris Murray, Chris Myers, Chris Hart, Scott McElhone, Jordan & Anson Davis, Llama Adam, Kung Fu Carlito, Nick Davis, Ryan McPherson, Marques Stewart, Brad Austin, Jeremy Rutz and The Autistic Gamer 89. Become a Patron, get cool rewards, and more at http://www.Patreon.com/XVGMRadio
Our Twitter and Instagram are great ways to interact with us! Find us on there under our handle @XVGMRadio
If you're an Apple Podcasts listener, please consider leaving a rating and a review to let us know how we're doing! It also helps with getting the show to show up when others are searching for VGM!
TRACK LISTING:
Intro – Final Fantasy VI (SNES – 1994) "Dancing Mad Part 1" Nobuo Uematsu
1 – ActRaiser (SNES – 1990) "The World Tree (All Over the World)" Yuzo Koshiro
2 – Legend of Zelda: A Link to the Past (SNES – 1992) "Ending Credits" Koji Kondo
3 – Secret of Mana (SNES – 1993) "The Second Truth from the Left" Hiroki Kikuta
4 – Final Fantasy V (SFC – 1992) "The Decisive Battle" Nobuo Uematsu
Podcast: Play in new window | Download