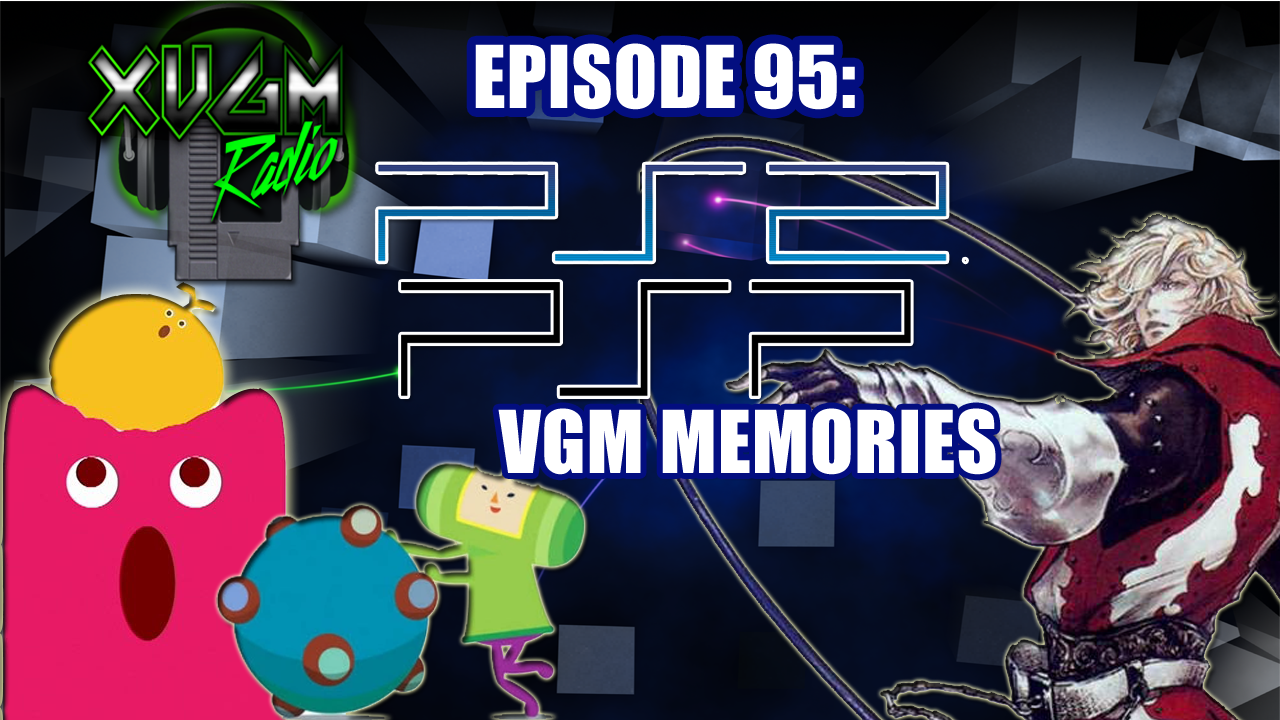 It's well known that Sony's Playstation 2 dominated sales during the 6th generation of gaming. However, this was also during the era where Sony attempted to take on the task of toppling Nintendo's handheld juggernaut abilities. Enter the Sony Playstation Portable, Sony's first major foray into the handheld market. Many games from the PS2 were given handheld versions on the PSP and while this is an interesting discussion point, the guys at XVGM Radio decided to just bask in the glory of the 6th generation, Sony style. Today's episode is an exploration into some PS2 and PSP games with the occasional example of crossover. Mike threatens to discuss Castlevania until he turns blue, all while we learn about Justin's price point on Amazon. From racist Mega Man boss discussions to feeling inadequate thanks to a royal pain in the butt, today's a great way to break open some Thanksgiving Day leftovers and enjoy some PS2/PSP nostalgia discussion!
What'd you think of this exploration into the Playstation 2 and Playstation Portable? Favorite track? Shoot us an email at XVGMRadio@gmail.com or join in on the discussion at: https://www.facebook.com/groups/XVGMr…
Also, we have a Discord Channel! Join us and chat about the show, share a random or obscure VGM song you love, or just chit chat with Mike and Justin about tacos! Join for free here: https://discord.gg/zWxDYfn
Special thanks to Cam Werme for his Patron pick, and of course, thanks to all of our wonderful Patrons: Alex Messenger, Cam Werme, Chris Murray, Chris Myers, Scott McElhone, Jordan & Anson Davis, Rayjkayj, Llama Adam, Kung Fu Carlito, Nick Davis, Ryan McPherson, Marques Stewart, Scott Brackett, and Brad Austin. Become a Patron, get cool rewards, and more at http://www.Patreon.com/XVGMRadio
Our Twitter and Instagram are great ways to interact with us! Find us on there under our handle @XVGMRadio
If you're an Apple Podcasts listener, please consider leaving a rating and a review to let us know how we're doing! It also helps with getting the show to show up when others are searching for VGM!
TRACK LISTING:
Intro – Katamari Damacy (PS2 – 2004) "Fugue #7777" Asuka Sakai
1 – Mega Man Powered Up (PSP – 2006) "Time Man Stage" Toshihiko Horiyama
2 – Ys VI: The Ark of Nepishtim (PS2/PSP – 2005/2006) "Release of the Far West Ocean" Hayato Sonoda, Wataru Ishibashi
3 – Castlevania: Lament of Innocence (PS2 – 2003) "Pagoda of the Misty Moon" Michiru Yamane
4 – Puzzle Guzzle (PSP – 2008) "Track 7" JoJoGa
5 – LocoRoco (PSP – 2006) "doda doda ~The Snow Has Fallen – LocoRoco Red & Pink​Version~" Nobuyuki Shimizu, Kemmei Adachi
6 – Nightshade (PS2 – 2003) "Skyscraper Tokyo" Fumie Kumatani, Tomonori Sawada, Keiichi Sugiyama, Yutaka Minobe
7 – Patreon Pick: Cam Werme – Maximo VS Army of Zin (PS2 – 2003) "The First Strike!" Tommy Tallarico
8 -Castlevania Dracula X Chronicles (PSP – 2007) "Demon Seed (Arranged)" Michiru Yamane, Masanori Akita, Yuichi Tsuchiya, Akihiro Honda, Yasuhiro Ichihashi, (Original by Yoshinori Sasaki, Jun Funahashi, Yukie Morimoto, Hidenori Maezawa)
9 – Bleach: Heat the Soul (PSP – 2005) "Stage 4" Basiscape Co., Ltd.
10 – Ace Combat 04: Shattered Skies (PS2 – 2001) "Operation" Katsuro Tajima, Keiki Kobayashi, Hiroshi Okubo, Tetsukazu Nakanishi
Podcast: Play in new window | Download