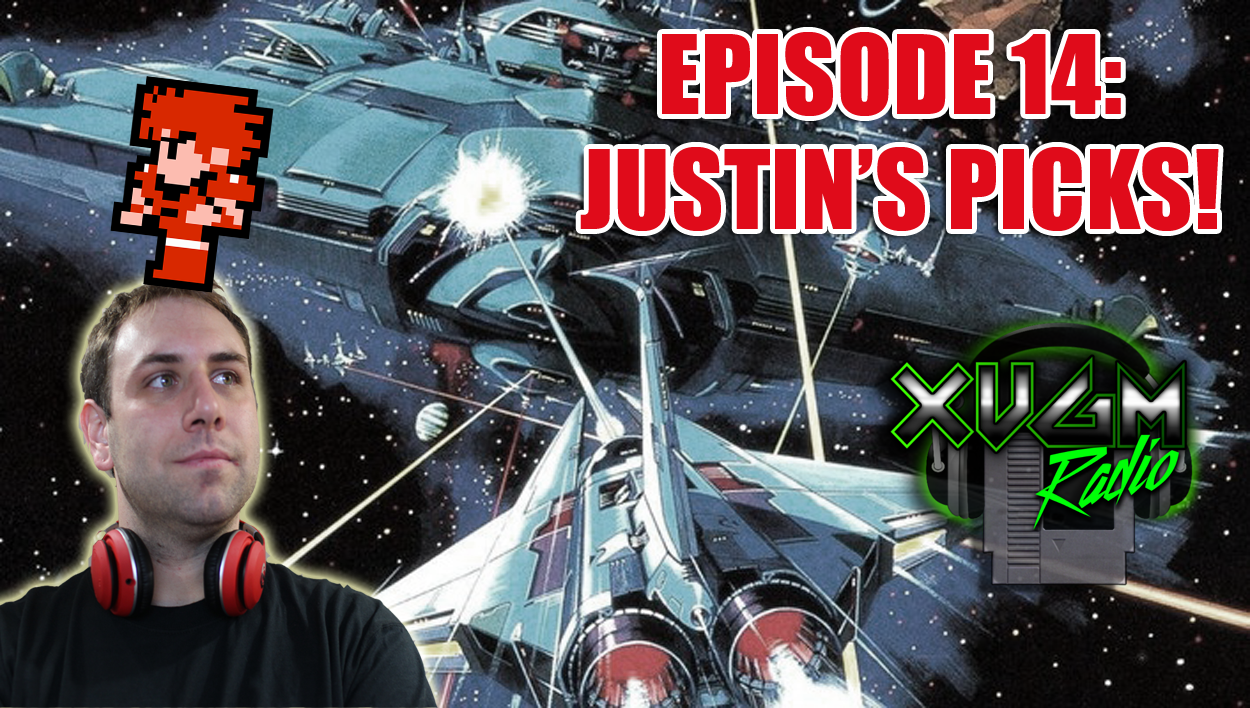 It's co-host spotlight time! Justin takes center stage as he picks all the tracks for this episode! From Intellivision to Playstation 4, Justin takes the listener through a nostalgic and personal journey through his taste in video game music and shares his thoughts about some of the more iconic games that he's enjoyed over the years. Hear the tale of how Justin arranged music for his very own wedding, as well as his thoughts on Final Fantasy, Sega Genesis, PC gaming, and of course, find out why the chicken's no good. It's Justin's Picks on XVGM Radio!
We'd love to hear what you thought about this nostalgic time warp through Justin's choices.  Shoot us an email at 
XVGMRadio@gmail.com
 or join in on the discussion at 
www.Facebook.com/Groups/XVGMRadio
Huge thank you to Patron Chris Murray for picking an absolutely awesome track this episode! And thanks to the rest of our wonderful Patrons: Alex Messenger, Cam Werme, Chris Murray, Chris Myers, Scott McElhone and "The Autistic Gamer 89"
Learn how you can be added to this list on 
www.Patreon.com/XVGMRadio
Our 
Twitter 
and 
Instagram 
are great ways to interact with us! Find us on there under our handle @XVGMRadio
If you're an iTunes listener, please consider leaving a rating and a review to let us know how we're doing! It also helps with getting the show to show up when others are searching for VGM!
TRACK LISTING: 
Intro: Burger Time (Intellivision – 1982) "In Game 2" Bill Goodrich
1 – Final Fantasy (NES – 1987) "Opening Theme" Nobuo Uematsu
2 – Mega Man 3 (NES – 1990) "Gemini Man" Harumi Fujita, Yasuaki Fujita
3 – Gradius 3 (SNES – 1990) "Easter Stone" Kazuki Muraoka, Kazuhiko Uehara, Harumi Uekō, Yukie Morimoto
4 – Sonic the Hedgehog (GEN – 1991) "Marble Zone" Masato Nakamura
5 – Myst (Mac/PC – 1993) "Channelwood Age – Sirrus Theme" Robyn Miller
6 – Warcraft II (PC/Mac, -1994/95) "Orc Battle 2" Glenn Stafford
7 – Final Fantasy IX (PS1 – 2000) "Vamo' alla Flamenco" Nobuo Uematsu
8 – Rez (PS2 – 2001) "Rock is Sponge/Stage 04" Joujouka
9 – Dynasty Warriors Gundam 3 (XB360 – 2011) "Esperance (Type 2)" Shinichiro Nakamura, Masato Koike, Miki Fujii
10 – Transformers: Devastation (PS4 – 2015) "Soundwave" Satoshi Igarashi (Lead Composer), Tetsuya Shibata, Jun Okubo
Podcast: Play in new window | Download