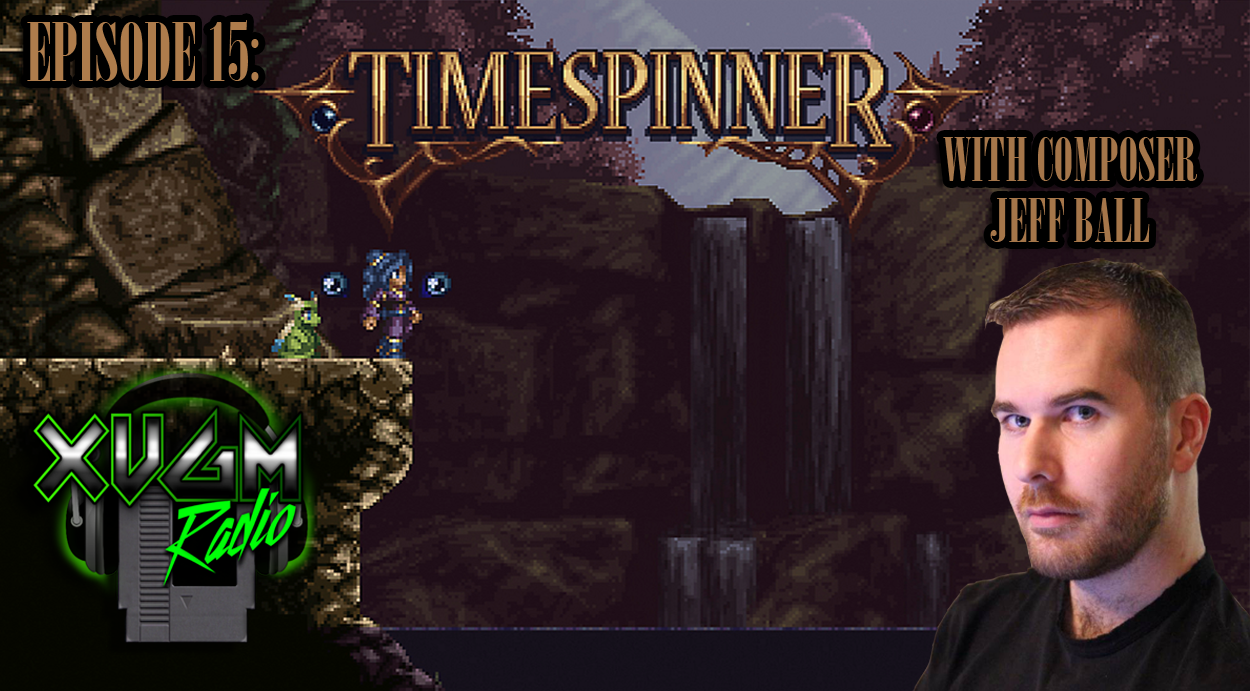 Plenty of games nowadays have tried to emulate and pay tribute to Castlevania: Symphony of the Night. But few are able to pull it off utilizing the minute details, especially when it comes to the music of the Playstation era. Enter, Timespinner, 2018's indie darling. A game that tells the story of a blue-haired Time Messenger named Lunais, in a side scrolling, action-platforming adventure that will even send yourself time travelling: with a huge contribution to this feeling from composer Jeff Ball. Experience a soundtrack that will send you back to the 32-bit era of gaming. From deep discussions about inclusion and diversity of the characters', learning about Jeff's tactics to make the game's soundtrack echo the brilliance from the games of yesterday, to creepy Mario Paint music chat, this is Jeff Ball and the music of Timespinner.
Special thank you to our composer guest Jeff Ball for being on this episode, as well as Scarlet Moon Productions and Materia Collective for releasing the Timespinners soundtrack! Grab a copy today: https://www.materiacollective.com/ -|- http://scarletmoon.com/
Check out Jeff's Twitter and Bandcamp for more of his work: @JeffThatNoise -|-https://soundcloud.com/jeffball
https://jeffball.bandcamp.com/album/timespinner-original-game-soundtrack
We want to know what you thought of this soundtrack and episode! Leave your comments on our facebook group, www.facebook.com/groups/XVGMRadio or email us at XVGMRadio@gmail.com
Huge thank you to our Patrons!
Alex Messenger, Scott McElhone, Cam Werme, Chris Murray, Kung Fu Carlito,Chris Myers, Peter Panda, The Autistic Gamer 89.
Become a Patron and get cool rewards, pick tracks, get access to live shows and more! Visit Patreon.com/XVGMRadio for details!
Visit us on our other social media accounts: Twitter and Instagram! @XVGMRadio
Please consider subscribing, rating us and reviewing our show on iTunes! It really helps get the word out about the show!
TRACK LISTING:
Intro: "From Our Hearts"
1 – "Uncertain Hope"
2 – "Defiance"
3 – "Echoes of the Forgotten"
4 – "Masquerade of Hedonists"
5 – "Surpassing Authority"
6 – "Unnerving Gaze"
7 – "Shears of Atropos"
8 – "Eternal Nightmare"
9 – "Pioneer's Horizon"
10 – "Shattered Hourglass"
Podcast: Play in new window | Download