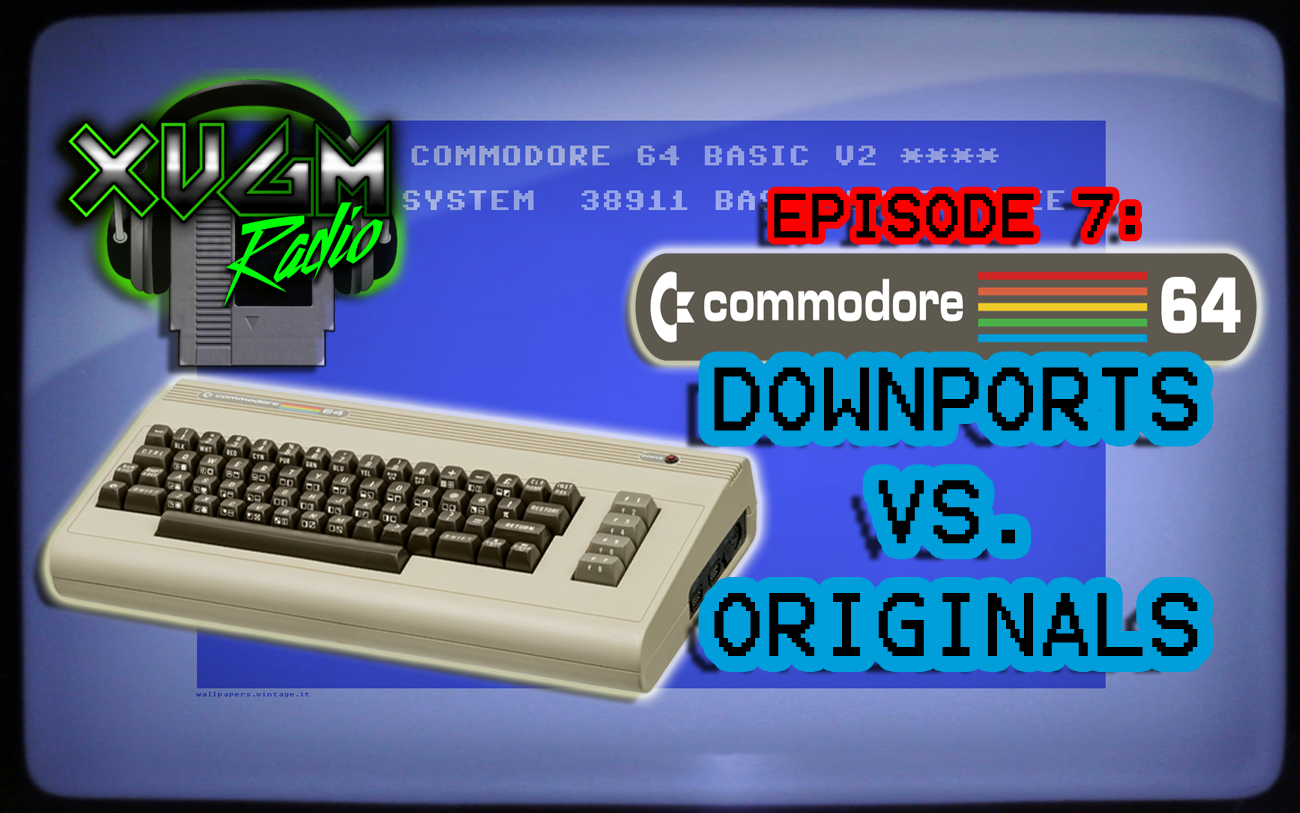 The late 1980s and early 1990s was an age full of change in video game music, and that shift into higher quality was arguable when it came to the Commodore 64. But do big budget titles from the silver age of gaming sound as good on The Little Computer That Could? Or were they even better than the originals? Mike and Justin take a listen to a list of tracks which may surprise listeners and will have you wondering…which one sounds better! From Double Dragon adult film discussion, to trying to name the SID chip with goofy names, plus a "brand new Tim Follin soundtrack and game?!" Sold.
Special thank you to one of our Patrons, Alex Messenger, for choosing not one but 2 awesome tracks for this comparison episode! Do YOU want to pick tracks! We can keep the variety flowing with different Patrons each month! Check out Patreon.com/XVGMRadio for more details!
Remember to check out our Facebook group, www.Facebook.com/groups/XVGMRadio to stay in touch and discuss the episodes and their music!
Also check out fan favorite Facebook group: VGM Podcast Fans!
Our Twitter and Instagram handles are: @XVGMRadio join us there for all sorts of wackiness!
Please consider giving us a rating and review on iTunes! It'll help get the word out about our show!
TRACK LISTING:
Intro Track -Ghostbusters (C64/ NES (New Ghostbusters 2- 1990, PAL/JPN exclusive) – David Crane (labelled as programmer. No Sound Credits) Ray Parker Jr. Composer of original theme; Jun Ishikawa
1 – Golden Axe -(C64, 1990) "Wilderness" – Jeroen Tel
2- Golden Axe (Genesis, 1989) – "Wilderness" – Nankyoku (a.k.a. You Takada), Decky, Imocky
3 – Double Dragon [C64 – Melbourne House release] (1988) "Title Screen (Arrival of the Black Warriors)" – arranged by Charles Deenen
4 – Double Dragon [NES] (1987) "Missions 1, 3-4, & 4-4 – Billy & Jimmy Lee's Theme" – Kazunaka Yamane
5 – Patreon Pick: Alex Messenger – Ghouls n' Ghosts (C64, 1989) "Stage 5" Tim Follin
6 – Super Ghouls n; Ghosts (SNES, 1991) "Ice Forest" Mari Yamaguchi
7 – TMNT – The Coin-Op (C64, 1991) "Music 3" – Jeroen Tel
8 – TMNT2 – The Arcade Game (NES, 1990) "Scene 3, Part 1" – Kozo Nakamura (arranger and composer), Yasuhiko Manno (sound design)
9 – Strider – (C64, 1990) – "Unknown Track" Patrick Ceuppens aka Lyon or Mark Tait
10 – Strider (Arcade, 1989) – "Siberian Wilderness" – XOR
Podcast: Play in new window | Download