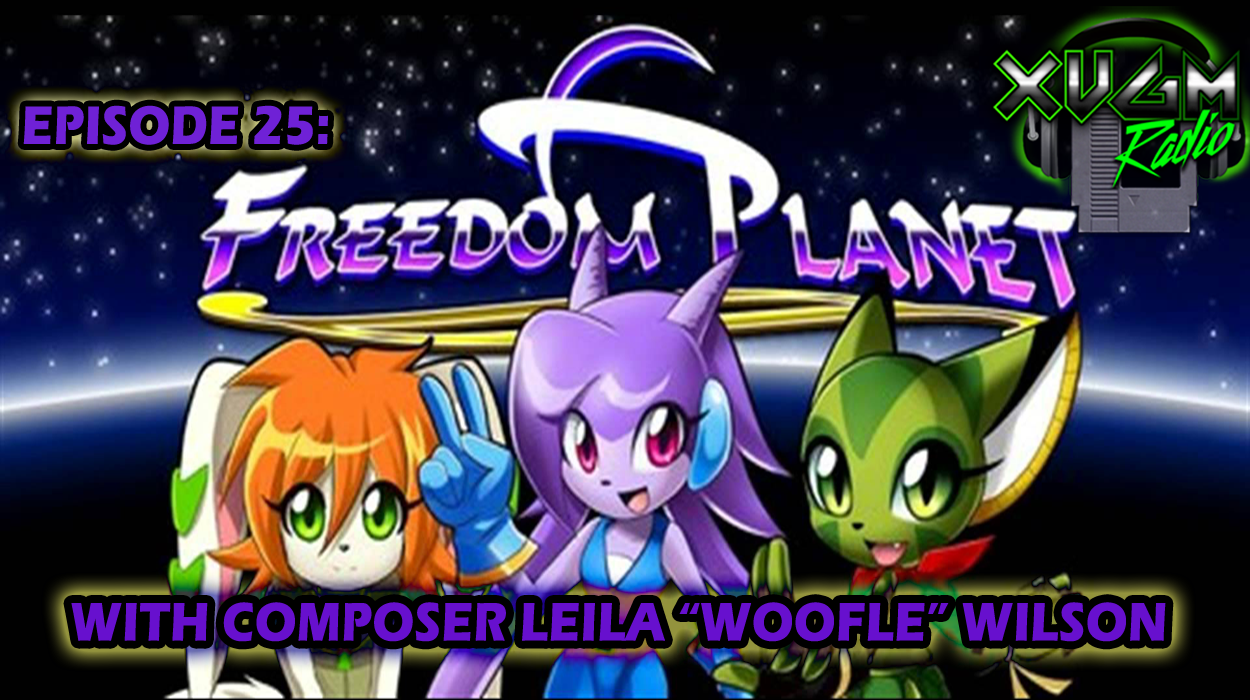 Freedom Planet, the 2014 indie darling developed by Stephen Diduro (aka Strife) set the bar for games influenced by Sonic the Hedgehog and Rocket Knight Adventures. But a Sonic style game needed a Sonic styled composer…or did it? Enter Leila "Woofle" Wilson, who brought her love of JRPGs, Funk and New Jack Swing to compliment Strife's more Mega Man focus, along with Shane Ellis aka Blue Warrior's composition assistance, the three created the exciting soundtrack of Freedom Planet! Today, we're honored to have Leila Wilson join us for a special interview where we find out the origin story of the game, hear Leila gush about her VGM influences, and learn all about Lilac, Carol and Milla's fun and frantic journey!
Special thank you to our guest, composer Leila "Woofle" Wilson! Please check her content out here:
Leila's Twitter: https://twitter.com/LRWoofle
Huge thank you to our Patrons who help donate to the show! We're so grateful for each and every one of you! Thanks to: Alex Messenger, Cam Werme, Chris Meyers, Scott McElhone, Chris Murray, Kung Fu Carlito, Peter Panda, Mixxmaster, The Autistic Gamer 89 and Jordan & Anson Davis.
Join our Facebook group to hear and see more about this episode, as well as chat with us about previous episodes, and other VGM and video game related goodness! www.facebook.com/groups/XVGMRadio
Our social media is another great way to stay in touch with us! Our Twitter and Instagram handle is @XVGMRadio , please follow us!
Want to reach out to us? Email us comments or suggestions at: XVGMRadio@gmail.com
Finally, we have a Discord Channel! Join us and chat about the show, share VGM you love, or just chit chat with Mike and Justin about tacos! Join for free here: https://discord.gg/zWxDYfn
TRACK LISTING:
All songs composed by Leila "Woofle" Wilson, Stephen "Strife" Diduro and Shane "Blue Warrior" Ellis.
Intro: Freedom Planet Theme
1 – Major Boss Battle
2 – Target World (Shang Mu Academy)
3 – To The Rescue!
4 – Trap Hideout 2
5 – Dragon Valley 1
6 – Schmup Stage
7 – Fortune Night 2
8 – Here Comes Trouble!
9 – Aqua Tunnel 1
10 – Zao's Airship
Podcast: Play in new window | Download