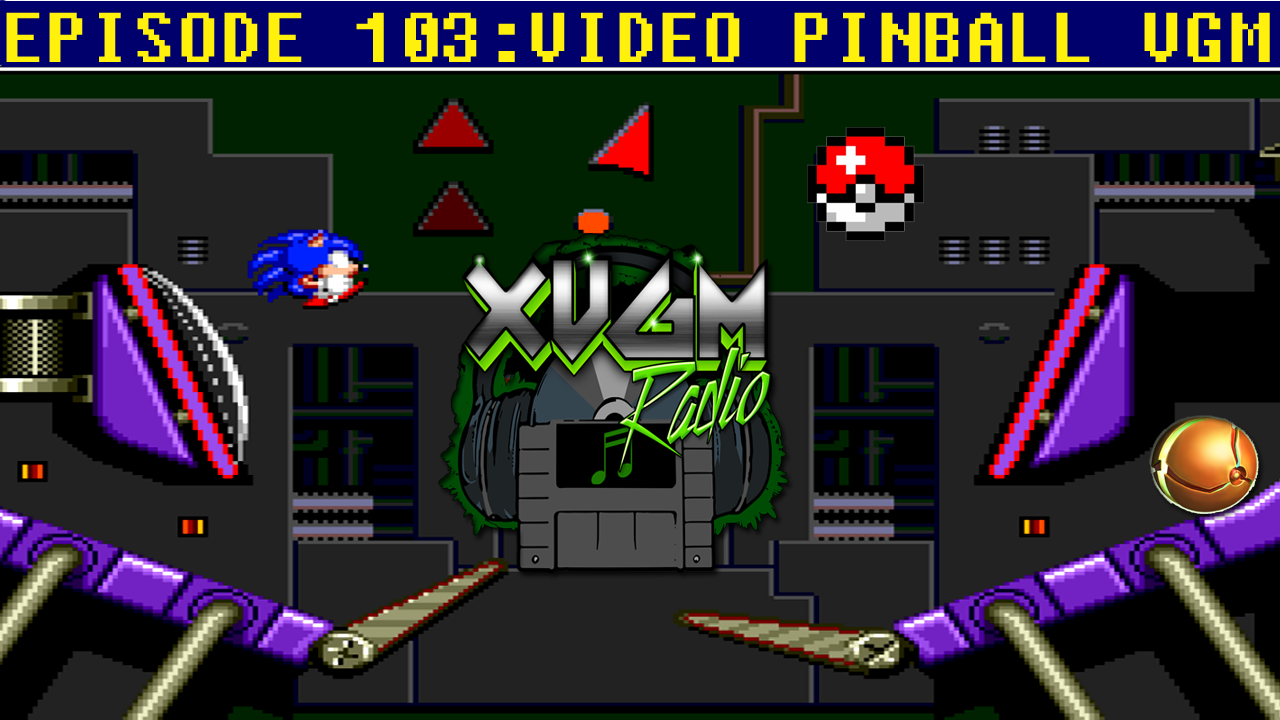 PING! BLAM! DING-DING-DING-DING! CH-CHUNK! Pinball certainly has some exciting sounds. Video pinball brings the experience of pinball home to consoles, PCs or on the go. But what rarely gets discussed by video pinball aficionados is how great the music is in these games. Today, we're getting our flippers ready to beam 11 exciting tracks up to your ear holes. Mike and Justin chat about Genesis "Twarnmp," Justin's appreciation of PS1 pinball games, and unleash a ridiculous commercial that'll have you in stitches! PICK UP THE PHONEEEEEEE….or your headphones and join us as we discuss the music of video pinball games on XVGM Radio!
Any video pinball tracks you liked the best from this list? Any you can recommend us? Shoot us an email at XVGMRadio@gmail.com or join in on the discussion at: https://www.facebook.com/groups/XVGMradio
Also, we have a Discord Channel! Join us and chat about the show, share a random or obscure VGM song you love, or just chit chat with Mike and Justin about tacos! Join for free here: https://discord.gg/zWxDYfn
Thanks to Patron Scott MchElhone for picking a track on today's episode, but also thanks to all of our wonderful Patrons: Cam Werme, Chris Murray, Chris Myers, Scott McElhone, Jordan & Anson Davis, Rayjkayj, Llama Adam, Kung Fu Carlito, Nick Davis, Ryan McPherson, Marques Stewart, Scott Brackett, and Brad Austin. Become a Patron, get cool rewards, and more at http://www.Patreon.com/XVGMRadio
Check out all episodes of XVGM Radio on www.youtube.com/dongled for another more visual format!
Our Twitter and Instagram are great ways to interact with us! Find us on there under our handle @XVGMRadio
If you're an Apple Podcasts listener, please consider leaving a rating and a review to let us know how we're doing! It also helps with getting the show to show up when others are searching for VGM!
TRACK LISTING:
Intro: Advanced Pinball Simulator (C64 – 1989) "Title Screen" David Dunn
1 – Super Pinball (FC – 1988) "Track 3" Unknown Composer
2 – Sonic the Hedgehog Spinball (GEN – 1993) "Stage 1: Toxic Caves" Barry Blum, Brian Coburn, Howard Drossin, OUI Multimedia
3 – Pinball Fantasies (AMI – 1992) "Speed Devils" Olof Gustafsson
4 – Patreon Pick: Scott McElhone – True Pinball (PS1/SAT – 1995) "Track 2" Olof Gustafsson
5 – Pro Pinball: Timeshock! (PS1 – 1997) "The Present Timezone" Jake Burns, Bruce Foxton
6 – 3D Ultra Pinball (GBC – 2000) "BGM 05" Score! Music, Audioarts
7 – Pokemon Pinball – Ruby & Sapphire (GBA – 2003) "Red Table" Kazuya Suyama, Ayumi Sano
8 – Metroid Prime Pinball (NDS – 2005) "Space Pirate Frigate (Brinstar)" Kenji Yamamoto, Masaru Tajima
9 – Yoku's Island Express (PC/PS4/SWI/XB1 – 2018) "Letting off Steam" Jesse Harlin
10 – Devil's Crush (TG16 – 1990) "Bonus Stage 3" Masanobu Tsukamoto, Toshiaki Sakoda
Podcast: Play in new window | Download