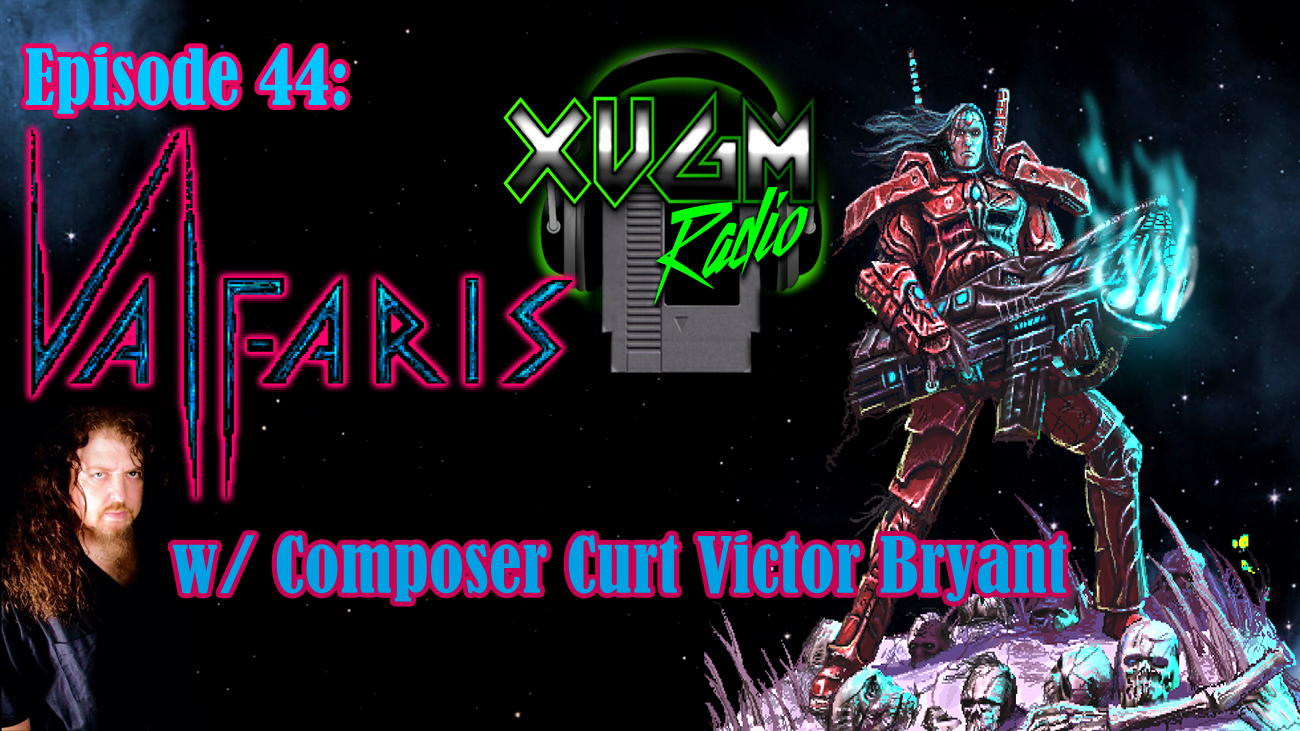 What oozes neon, smells of decaying bugs and gives you a neck injury? Why, it's Valfaris, of course! Released in 2019, Valfaris brought a 1980's Heavy Metal Magazine aesthetic to the run-n-gun genre, and along with it came an equally brutal, tranquil, and exciting soundtrack by Ex-Celtic Frost member, Curt Victor Bryant. It's not everyday you get certified rock stars on the podcast, so Mike and Justin talked up a storm with the composer! From his beginning days in Switzerland at the jukebox, to his time in Celtic Frost, Curt lays it all on the line in this tell all episode that is currently our longest to date! We talk Energy Babes, heavy metal references, his injection of world and new age music into this thrash/groove/extreme metal soundtrack that will get the blood pumping!
Huge thank you to our guest of honor, composer Curt Victor Bryant! Please check him out on Facebook: https://www.facebook.com/curtvictorbryant
We'd love to hear what you thought about the interview with Curt, the soundtrack, and more! What was your favorite track? Shoot us an email at XVGMRadio@gmail.com or join in on the discussion at: https://www.facebook.com/groups/XVGMradio
We have a Discord Channel! Join us and chat about the show, share a random or obscure VGM song you love, or just chit chat with Mike and Justin about tacos! Join for free here: https://discord.gg/zWxDYfn
Thanks to all of our wonderful Patrons: Alex Messenger, Cam Werme, Chris Murray, Chris Myers, Scott McElhone, Chris Hart, Jordan & Anson Davis, Llama Adam, Peter Panda, Kung Fu Carlito, Bedroth, Nick Davis, MixxMaster, Brad Austin, Dan Laughton, Jeremy Rutz and The Autistic Gamer 89. Become a Patron, get cool rewards, and more at http://www.Patreon.com/XVGMRadio
Our Twitter and Instagram are great ways to interact with us! Find us on there under our handle @XVGMRadio
If you're an Apple Podcasts listener, please consider leaving a rating and a review to let us know how we're doing! It also helps with getting the show to show up when others are searching for VGM!
TRACK LISTING:
Intro – Torture March
1 – Extreme Vehemence
2 – Infectious Fear
3 – Curator of Dark Souls
4 – Cosmic Decay
5 – Settlement of Rays
6 – Mass Upheaval
7 – Chronic Dissolution
8 – Metanoia
9 – Abysmal Souls
10 – Birth of a New Death
Podcast: Play in new window | Download