Episode 94 – SpooOOookyfest 2022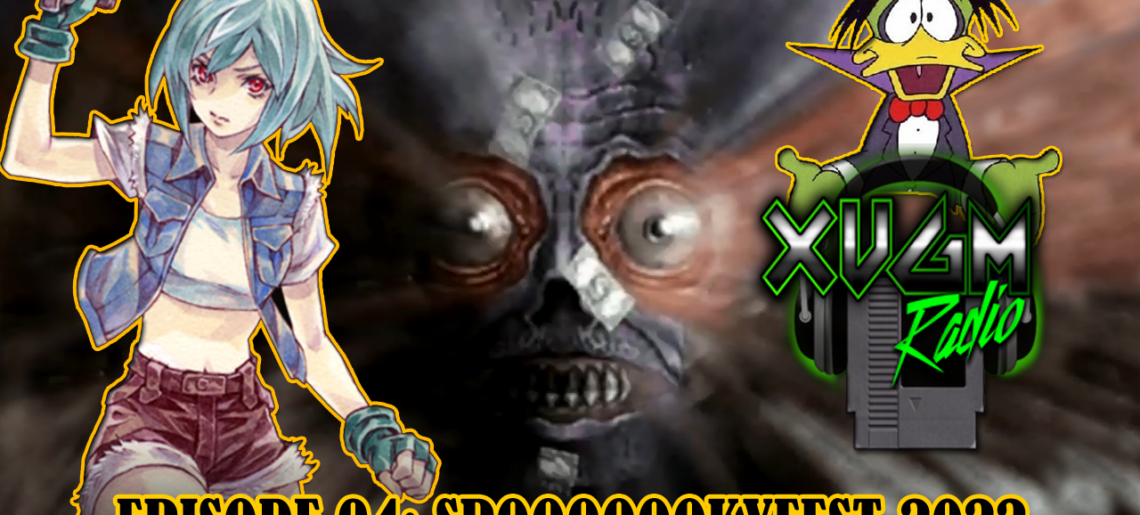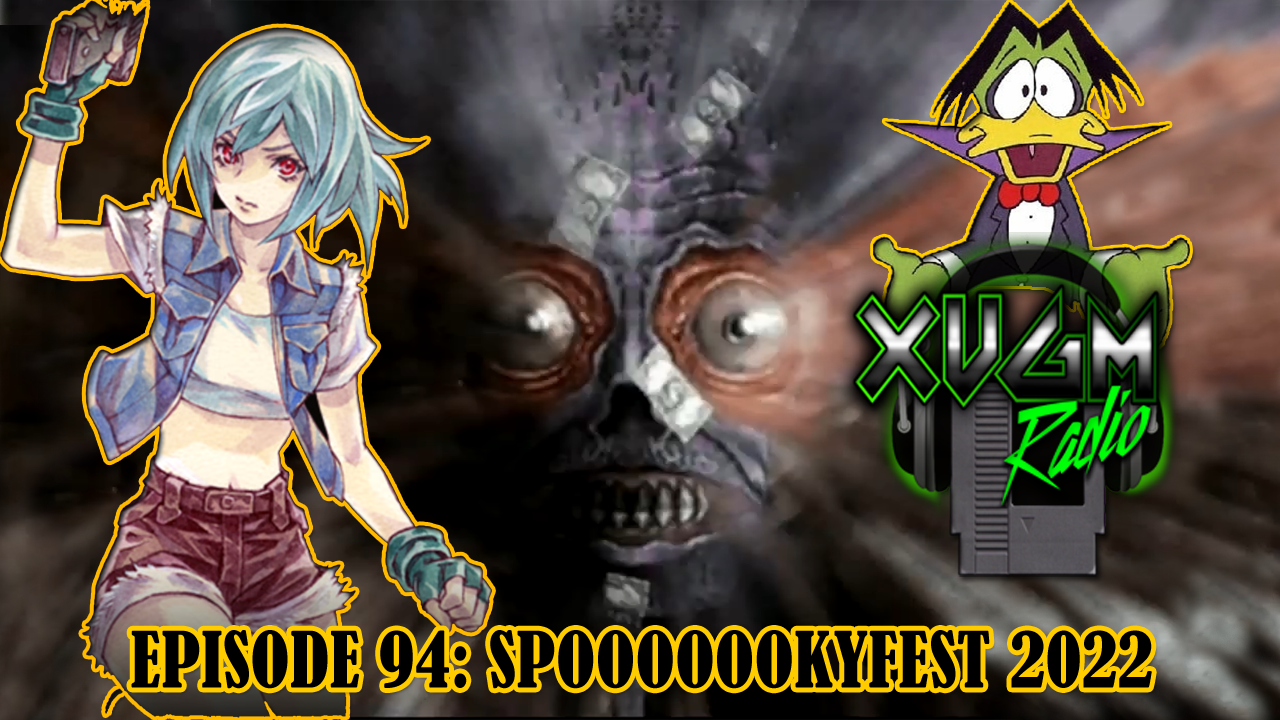 It's that spooooooooooky time of year again! Celebrate Halloween with the video game music podcast hostesses with the mostestes….that's a word. Justin and Mike host Spookyfest each year and now that they're back to their normal outdoor festival activity, you're in for a fright of a good time! From discussions of Peanuts characters becoming VGM composers to the nostalgia-dripping remembrance of Count Duckula's airtime, the boils scare no expense as they share their love of spooky game tunes. Mike digs up the bones of his rare appreciation for industrial music and Justin learning that….GASP…he was replaced with a ROBOT?! It's a howling romp of a VGM festival that we hope you'll enjoy…PERMANENTLY! MUWAHAHAH!
What'd you think of this year's Halloween episode? Enjoy the sponsors? Favorite track? What was your favorite track? Shoot us an email at XVGMRadio@gmail.com or join in on the discussion at: https://www.facebook.com/groups/XVGMradio
We have a Discord Channel! Join us and chat about the show, share a random or obscure VGM song you love, or just chit chat with Mike and Justin about tacos! Join for free here: https://discord.gg/zWxDYfn
Thanks to all of our wonderful Patrons: Alex Messenger, Cam Werme, Chris Murray, Chris Myers, Chris Hart, Scott McElhone, Jordan & Anson Davis, Rayjkayj, Llama Adam, Kung Fu Carlito, Nick Davis, Bedroth, Ryan McPherson, Marques Stewart, Scott Brackett, and Brad Austin. Become a Patron, get cool rewards, and more at http://www.Patreon.com/XVGMRadio
Our Twitter and Instagram are great ways to interact with us! Find us on there under our handle @XVGMRadio
If you're an Apple Podcasts listener, please consider leaving a rating and a review to let us know how we're doing! It also helps with getting the show to show up when others are searching for VGM!
TRACK LISTING:
Intro – Frankenstein: The Monster Returns (NES – 1990) "Stage 1" Linus, Cha♡Cha
1 – Ghoul Panic (PS1/ARC – 1999) "Challenge Stage 8" Manabu Namiki/Unknown Composer
2 – The Mummy (GB – 2000) "BGM #03" Junko Karashima
3 – Illbleed (DC – 2001) "A Losing Battle" Yukinori Kikuchi
4 – Count Duckula in No Sax Please – We're Egyptian (C64 – 1989) "Main Theme" Unknown Composer
5 – Patreon Pick: Alex Messenger – Super Meat Boy (XB360 – 2010) "C.H.A.D.'s Broken Wind (Ch 2 Dark World)" Danny Baranowsky
6 – Cuphead (XBOne – 2017) "The Mausoleum" Kristofer Maddigan
7 – Spooky's Jump Scare Mansion (Steam – 2014) "A Smile Beneath Your Skin" Akuma Kira
8 – Friday the 13th (NES – 1989) "Track 02" Hirohiko Takayama
9 -Evil Tonight (SWI/Steam – 2021) "Haven" Peter Jones
10 – Aliens (ARC – 1990) "Stages 5-1 & 5-2" Masanori Adachi
Podcast: Play in new window | Download