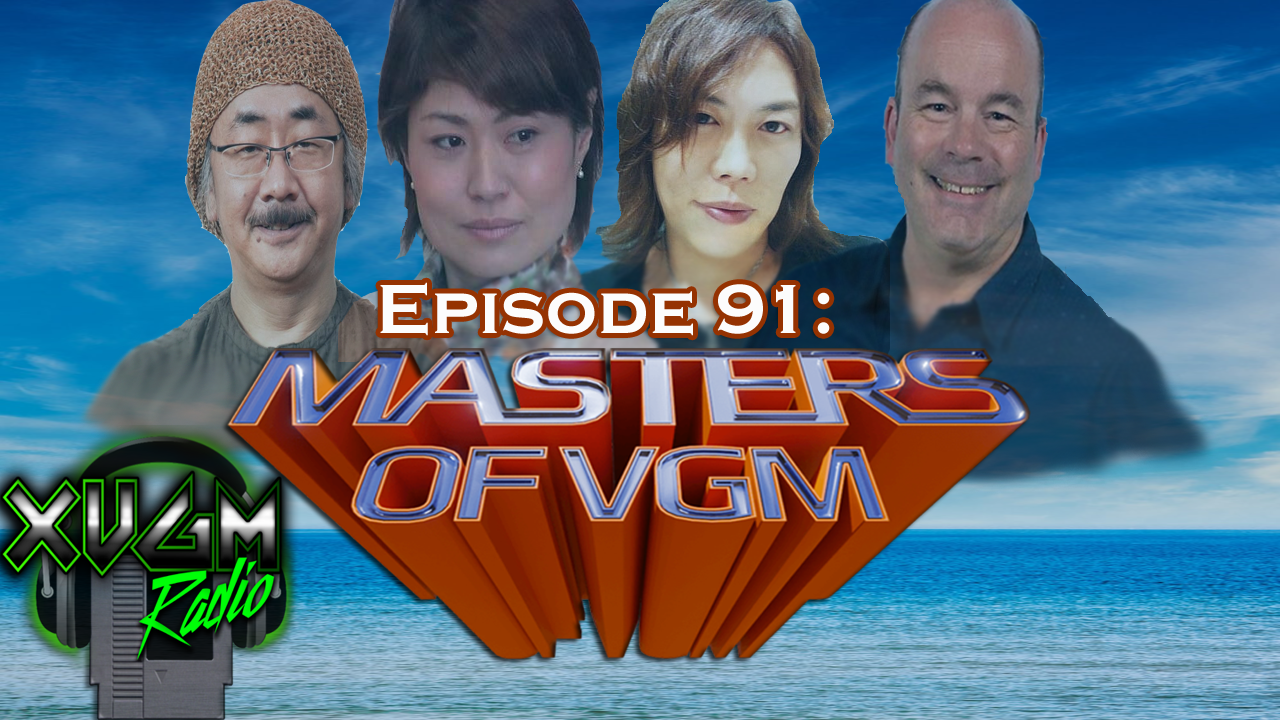 If you had to pick four legendary composers that best represents you…as well as all of video game music, who would you pick? Well, that's the question that our pal Bedroth from VGMVGM (Very Good Music Video Game Music) Podcast asked the community of VGM podcasters…and we broke the rules and picked a bonus one, because we're rule breakers. Yeah, that's right. Your boys from XVGM Radio are here to break down all the barriers. All jokes aside though, Mike and Justin pick their heaviest of hitters in their VGM opinions. From discussions on the impressive echo of Iku Mizutani's NES bangers, to the sentimental tears Justin shed over Final Fantasy 9's ending, XVGM Radio takes you through some of their favorite composers and the tracks they feel best represent them. Get ready to climb VGM mountain and see the masters of video game music!
Thanks so much to Bedroth and everyone who helped make this June 2022 event a reality. You can check out the other podcasts participating at MastersofVGM.com
Who are YOUR four Masters of VGM?  Shoot us an email at XVGMRadio@gmail.com or join in on the discussion at: https://www.facebook.com/groups/XVGMradio
Also, we have a Discord Channel! Join us and chat about the show, share a random or obscure VGM song you love, or just chit chat with Mike and Justin about tacos! Join for free here: https://discord.gg/zWxDYfn
Thanks to all of our wonderful Patrons: Alex Messenger, Cam Werme, Chris Murray, Chris Myers, Chris Hart, Scott McElhone, Jordan & Anson Davis, Rayjkayj, Llama Adam, Kung Fu Carlito, Nick Davis, Bedroth, Ryan McPherson, Marques Stewart, Scott Brackett, and Brad Austin. Become a Patron, get cool rewards, and more at http://www.Patreon.com/XVGMRadio
Our Twitter and Instagram are great ways to interact with us! Find us on there under our handle @XVGMRadio
If you're an Apple Podcasts listener, please consider leaving a rating and a review to let us know how we're doing! It also helps with getting the show to show up when others are searching for VGM!
TRACK LISTING:
Intro – Super Mario Bros. (NES – 1985) "Super Mario Bros. Overworld Theme" Koji Kondo
1 – Final Fantasy IX (PS1 – 2000) "Melodies of Life" Nobuo Uematsu (Emiko Shiratori – Vocals)
2 – Shatterhand (NES – 1991) "BGM 5" Iku Mizutani
3 – Doctor Mario (NES – 1990) "Fever" Hirokazu "Hip" Tanaka
4 – Castlevania: Symphony of the Night (PS1/SAT – 1997) "Wandering Souls" Michiru Yamane
5 -ActRaiser Renaissance (SWI/PC – 2021) "Alcaleone (SFC ver)" Yuzo Koshiro
6 – Donkey Kong Country 2: Diddy's Kong Quest (SNES – 1995) "Lockjaw's Saga" David Wise
7 -DDR 5th Mix (Arc – 2001) "Dynamite Rave (Long ver.)" Naoki Maeda (Val TiaTia & Brenda Burch – Vocals)
8 -Shantae: Half Genie Hero (WiiU/PS4/XBONE/SWI/VITA/WIN – 2016) "Tassle Town" Jake Kaufman
Podcast: Play in new window | Download