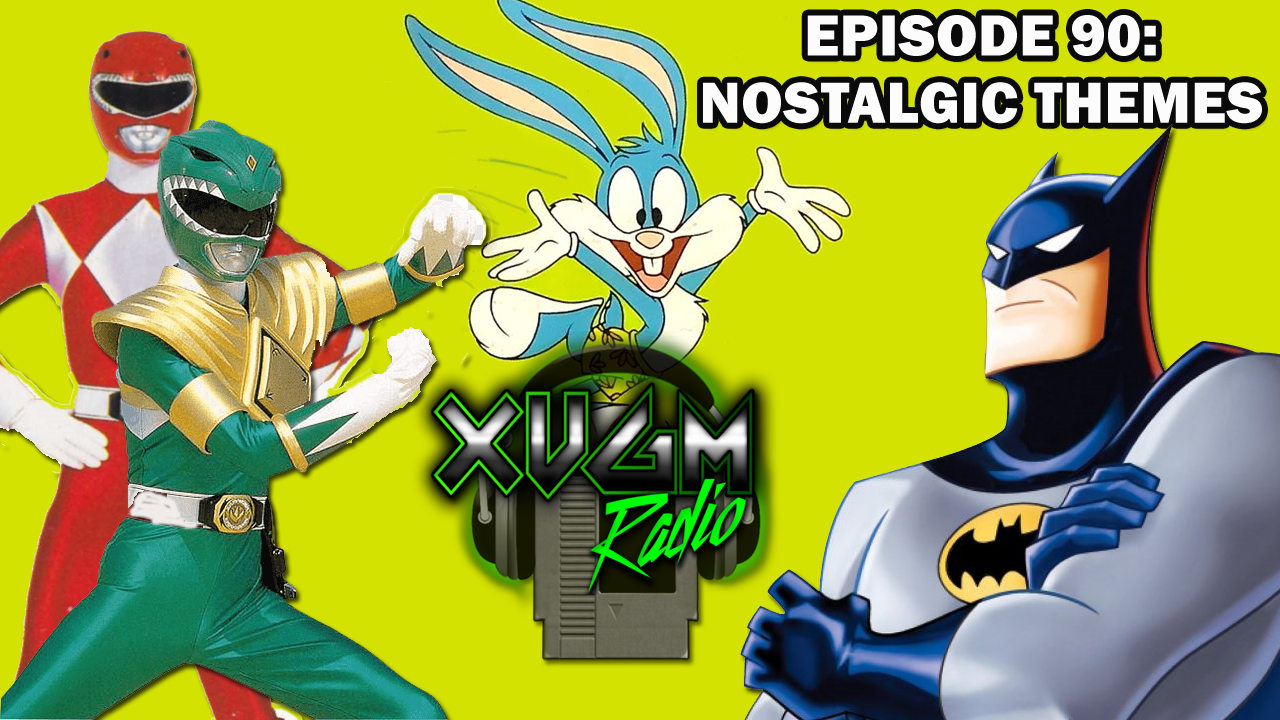 Nostalgia can be a powerful thing. Growing up in the 80s and 90s, there was plenty of stuff Mike and Justin reflected on in this episode from their youth. Though as always when they pick a topic, sometimes they approach the idea differently for fun results. Episode 90 is a perfect representation of this method of madness. Listen to the guys wax nostalgia when talking about retro television, cartoons and how the theme songs converted to video games. They also go over the composers on the original theme songs and their thoughts on comparing them. Mike gets goofy with the best anime ever (courtesy of the internet meme about Corey in the House), Justin shares his take on Dragon Ball Z's music, Mike talks about college drinking games involving Power Rangers, and the guys collectively discuss sick days with Bob Barker, all on this memory-filled episode of XVGM Radio!
Big thank you to Candice of Candi's Game Shrine for reprising her Jill Valentine role in this episode's commercial! Check out her youtube and twitter here:
Youtube – https://www.youtube.com/c/CandisClassicGameShrine
Twitter – https://twitter.com/Candi_CGS
Special thanks to Patreon members Jordan and Anson Davis for their Patreon pick this episode! What was your favorite track? Your least favorite? What theme songs are YOU nostalgic for?  Shoot us an email at XVGMRadio@gmail.com or join in on the discussion at: https://www.facebook.com/groups/XVGMradio
Also, we have a Discord Channel! Join us and chat about the show, share a random or obscure VGM song you love, or just chit chat with Mike and Justin about tacos! Join for free here: https://discord.gg/zWxDYfn
Thanks to all of our wonderful Patrons: Alex Messenger, Cam Werme, Chris Murray, Chris Myers, Chris Hart, Scott McElhone, Jordan & Anson Davis, Rayjkayj, Llama Adam, Kung Fu Carlito, Nick Davis, Ryan McPherson, Marques Stewart, and Brad Austin. Become a Patron, get cool rewards, and more at http://www.Patreon.com/XVGMRadio
Our Twitter and Instagram are great ways to interact with us! Find us on there under our handle @XVGMRadio
If you're an Apple Podcasts listener, please consider leaving a rating and a review to let us know how we're doing! It also helps with getting the show to show up when others are searching for VGM!
TRACK LISTING:
Intro – Tiny Toon Adventures – Buster Busts Loose (SNES – 1992) "Theme of Tiny Toon Adventures" Kazuhiko Uehara, Yukie Morimoto, Bruce Broughton (original)
1 – Batman The Animated Series (GB – 1993) "Title" Yoshiyuki Hagiwara, Yuko Kurahashi (Music Image) Danny Elfman (original)
2 – Aaahh! Real Monsters (GEN – 1995) "Title, Score" Greg Turner, Eric Swanson, Drew Neumann (original)
3 – Choujin Sentai Jetman (FC – 1991) "Title Screen" Hiroyuki Iwatsuki, Hironobu Kageyama (original)
4 – Mighty Morphin Power Rangers (GB – 1994) "Title Screen & Boss Theme" Ron Wasserman (orig comp) Keisuke Nishino
5 – Zillion (SMS – 1987) "Pure Stone (Title Theme)" Tokuhiko Uwabo, Jun Irie(original)
6 – Dragon Ball Z – Supersonic Warriors (GBA – 2004) "Cha-La Head-Cha-La (Short)" Studio PJ Co. Ltd Hironobu Kageyama (original)
7 – Patreon Pick – Jordan/Anson Davis – The Price is Right (APL2 – 1990) "The Price is Right Theme" Wayne K. Hoy, Kevin Kruse (Programmers), Edd Kalehoff (original)
8 – Stone Protectors (SNES – 1994) "Main Theme" Steve Duckworth, Steve Zuckerman (original)
9 – Cory in the House (DS – 2008) "Main Theme" Chris Alan Lee and Scott Clausen (original composer) David Jaeden Conley (arranger)
10 – Disney's Chip 'n Dale Rescue Rangers 2 (NES – 1993) "Title" Mark Mueller (Orig Comp), Jeff Pescetto (TV version), The JETS (extended version), Sachiko Oita, Akihiro Akamatsu, Minae Fujii
Podcast: Play in new window | Download