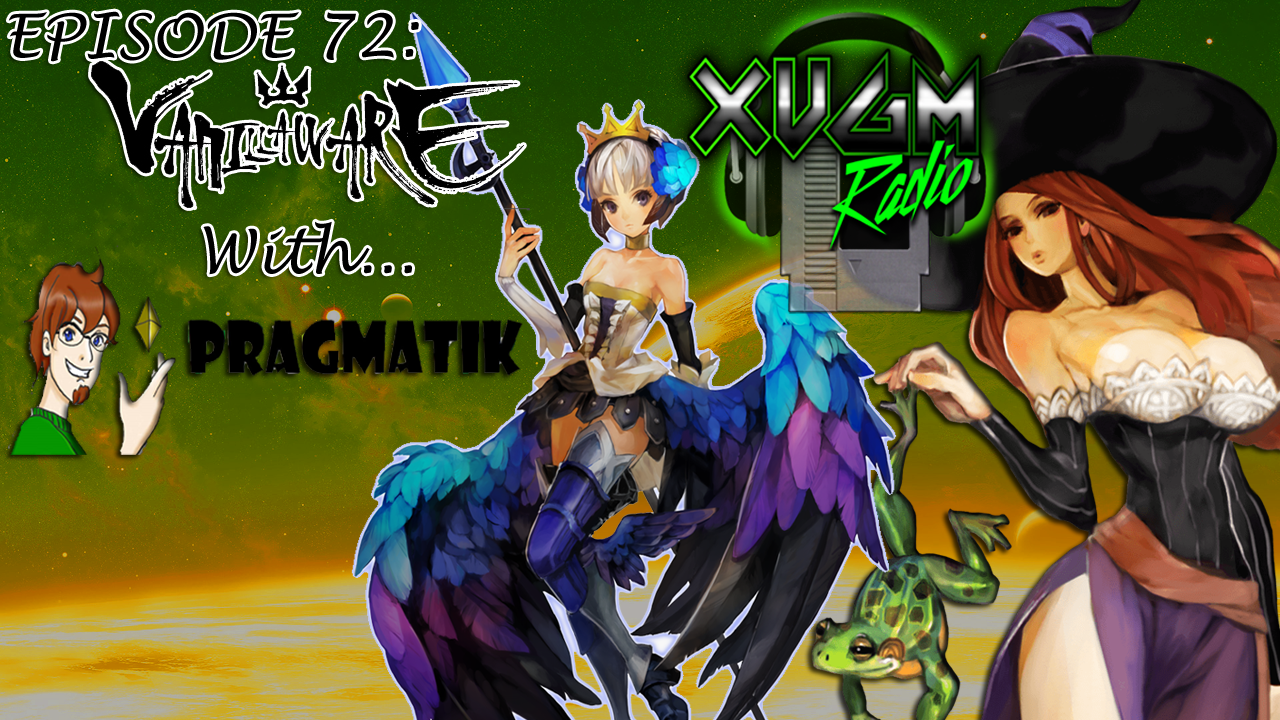 The story of Vanillaware, an Osaka-based Japanese game developer, is one that could've been showcased in failure. The company's first game almost shut down the company, but they later would regroup and continue working on video games, putting out some of the most original and interesting titles on more recent generations of consoles. Today, we sit down with Pragmatik, a Youtube game reviewer and super-fan of Vanillaware who shares some in depth information on games like Muramasa The Demon Blade, Odin Sphere and Dragon's Crown. Musically, there's a lot to dive into here, so grab your best swords and sorcery gear (and maybe a mech or two) and jump into the music of Basiscape (Vanillaware's go-to composer crew featuring Hitoshi Sakimoto and more.) Join Mike, Justin and Joey (Pragmatik) as they dive intro the controversy behind the ladies of Dragon's Crown, Mike's fury towards Odin Sphere's inventory system on the PS2 and…Justin audibly spots a shamisen?! SHOCK AND AWE! All on this episode of XVGM Radio!
Big thank you to Joey aka Pragmatik for joining us on this episode! Please check out his channel here.
What was your favorite track of the episode? Did you enjoy hearing from our guest, Joey? Have you played any of these games and if not, are you going to seek them out and their soundtracks? Shoot us an email at XVGMRadio@gmail.com or join in on the discussion at: https://www.facebook.com/groups/XVGMradio
Also, we have a Discord Channel! Join us and chat about the show, share a random or obscure VGM song you love, or just chit chat with Mike and Justin about tacos! Join for free here: https://discord.gg/zWxDYfn
Thanks to all of our wonderful Patrons: Alex Messenger, Cam Werme, Chris Murray, Chris Myers, Chris Hart, Scott McElhone, Jordan & Anson Davis, Llama Adam, Kung Fu Carlito, Bedroth, Nick Davis, Ryan McPherson, Marques Stewart, MixxMaster, Brad Austin, Dan Laughton, Jeremy Rutz and The Autistic Gamer 89. Become a Patron, get cool rewards, and more at http://www.Patreon.com/XVGMRadio
Our Twitter and Instagram are great ways to interact with us! Find us on there under our handle @XVGMRadio
If you're an Apple Podcasts listener, please consider leaving a rating and a review to let us know how we're doing! It also helps with getting the show to show up when others are searching for VGM!
TRACK LISTING:
Intro – Odin Sphere (PS2 – 2007, PS3 – 2011) "The Mysterious Pooka Village" Hitoshi Sakimoto, Masaharu Iwata, Kimihiro Abe, Mitsuhiro Kaneda, Manabu Namiki
1 – 13 Sentinels: Aegis Rim (PS4 – 2020) "ISOLEUCINE" Hitoshi Sakimoto, Mitsuhiro Kaneda, Yoshimi Kudo, Rikako Watanabe, Yukinori Kikuchi
2 – Kumatanchi (NDS – 2008) "BGM05" Kimihiro Abe, Mitsuhiro Kaneda
3 – Dragon's Crown Pro (PS3/Vita – 2013, PS4 – 2018) "A Decision Has To Be Made" Hitoshi Sakimoto
4 – Odin Sphere (PS2 – 2007, PS3 – 2011 , PS4/Vita – 2016) "Battle In The Labyrinth 2" Hitoshi Sakimoto, Masaharu Iwata, Kimihiro Abe, Mitsuhiro Kaneda, Manabu Namiki
5 – Muramasa: The Demon Blade (Wii – 2009, Vita – 2013) "Poor Meal" Hitoshi Sakimoto, Masaharu Iwata, Mitsuhiro Kaneda, Kimihiro Abe, Noriyuki Kamikura, Azusa Chiba, Yoshimi Kudo
6 – Grand Knight's History (PSP – 2011) "Tension" Masaharu Iwata (this track), Mitsuhiro Kaneda, Yoshimi Kudo, Noriyuki Kamikura
7 – GrimGrimoire (PS2 – 2007) "BOOK OF DAYS" – Hitoshi Sakimoto, Masaharu Iwata, Mitsuhiro Kaneda, Kimihiro Abe, Noriyuki Kamikura
8 – Odin Sphere (PS2 – 2007, PS3 – 2011,PS4/Vita – 2016) "Victory" Basiscape (Hitoshi Sakimoto, Masaharu Iwata, Kimihiro Abe, Mitsuhiro Kaneda, Manabu Namiki)
9 – Fantasy Earth Zero (PC, 2006 JP/2010 US) "Track 18" Hitoshi Sakimoto, Masaharu Iwata, Manabu Namiki, Kenichi Koyano
Podcast: Play in new window | Download