Episode 66 – Amiga Music w/ Nikotengoku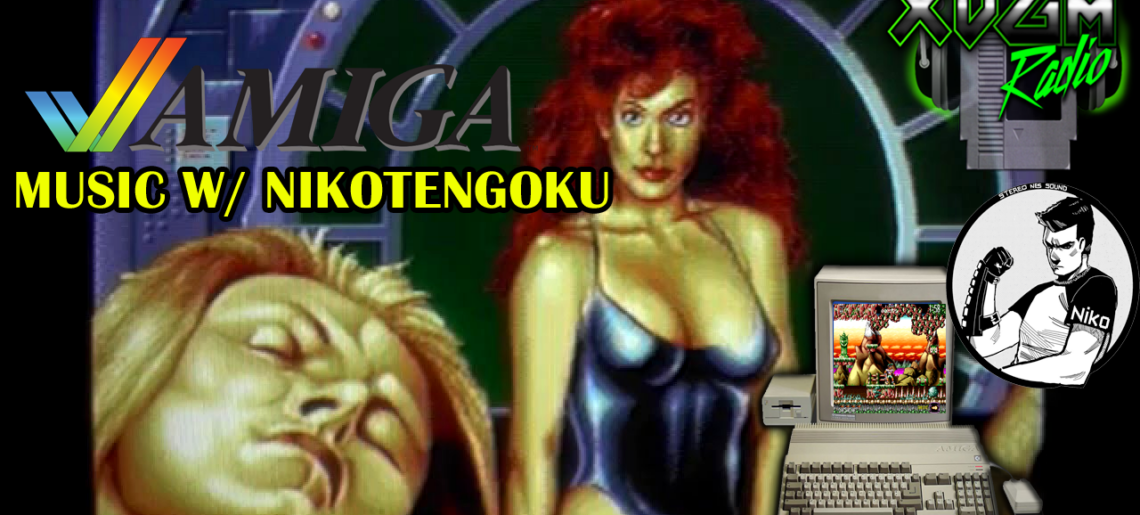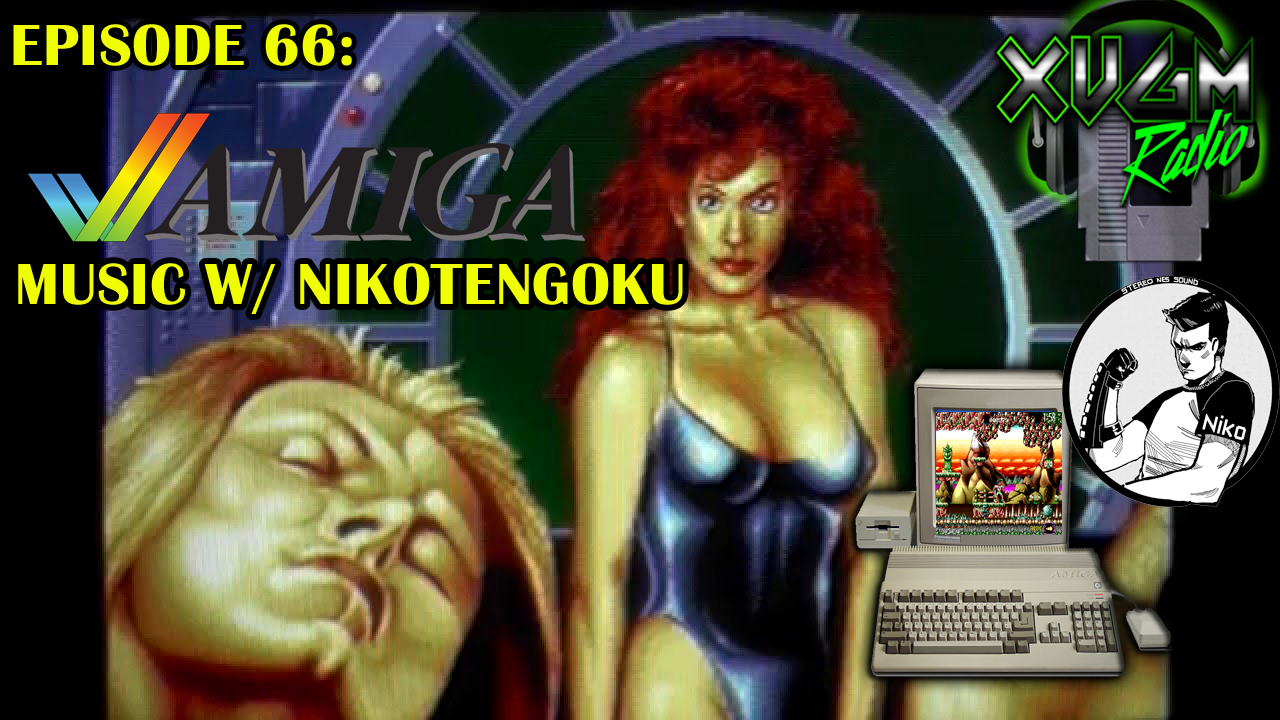 New Year, New Niko Episode! 2020 was a rough year on all of us, but before it got out of hand, Niko had stopped by for an episode in January and there was discussion at the end of that episode to cover Amiga the next time he stopped by. We didn't forget his suggestion, and so this episode of XVGM Radio sees the NikoTengoku himself is back with a slew of amazing Amiga tracks that will melt faces! Mike and Justin add some goody goody BASS to the mix, Justin's eyeballs get threatened while he dreams about freshly squeezed apple juice and the boys crack up about hilariously bad cutscene art from Thunder Jaws, all on this absolutely hysterical episode of XVGM Radio!
What was your favorite Amiga jamz? Favorite moment of the show? Shoot us an email at XVGMRadio@gmail.com or join in on the discussion at: https://www.facebook.com/groups/XVGMradio
We have a Discord Channel! Join us and chat about the show, share a random or obscure VGM song you love, or just chit chat with Mike and Justin about tacos! Join for free here: https://discord.gg/zWxDYfn
Thanks to all of our wonderful Patrons: Alex Messenger, Cam Werme, Chris Murray, Chris Myers, Chris Hart, Scott McElhone, Jordan & Anson Davis, Llama Adam, Kung Fu Carlito, Bedroth, Nick Davis, Ryan McPherson, Marques Stewart, Brad Austin, Dan Laughton, Matthew Hannola, Jeremy Rutz and The Autistic Gamer 89. Become a Patron, get cool rewards, and more at http://www.Patreon.com/XVGMRadio
Our Twitter and Instagram are great ways to interact with us! Find us on there under our handle @XVGMRadio
If you're an Apple Podcasts listener, please consider leaving a rating and a review to let us know how we're doing! It also helps with getting the show to show up when others are searching for VGM!
TRACK LISTING:
Intro – Fury of the Furries (AMI, 1993) – "Lagoon" – Frédéric Motte
1 – Gauntlet 3: The Final Quest (AMI, 1991) – "Unused Theme" – Tim Follin
2 – Action Cat (AMI – 1995) "Main Theme" Annette Stender
3 – Turrican II: The Final Fight (AMI, 1991) "The Desert Rocks (1-1) Chris Hülsbeck
4 – Super Stardust (AMI, 1994) – "Levels 01 to 06 (World 1)" – Risto Vuori
5 – Space Crusade (AMI, ACPC, AST, C64, DOS, ZXS – 1992) "Main Menu" Imagitec Design Inc – Barry Leitch, Ian Howe
6 – Walker (AMI, 1993) "Title Screen" Raymond Usher
7 – Jim Power in Mutant Planet (AMI, 1993) – "Level 5: Caves" – Chris Hülsbeck
8 – Thunder Jaws (ARC, AMI, ACPC, AST, C64 – 1991) "Stage 4" Jolyon Myers
9 – Pinball Dreams (AMI, 1992) "Écran Titre" Olof Gustafsson
Podcast: Play in new window | Download