Episode 40 – Free Picks Again 再び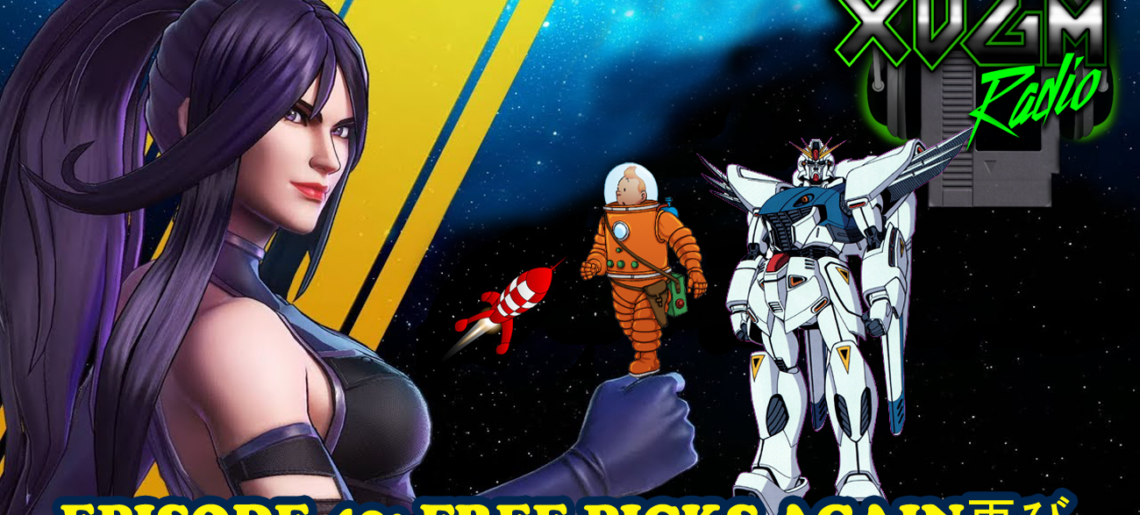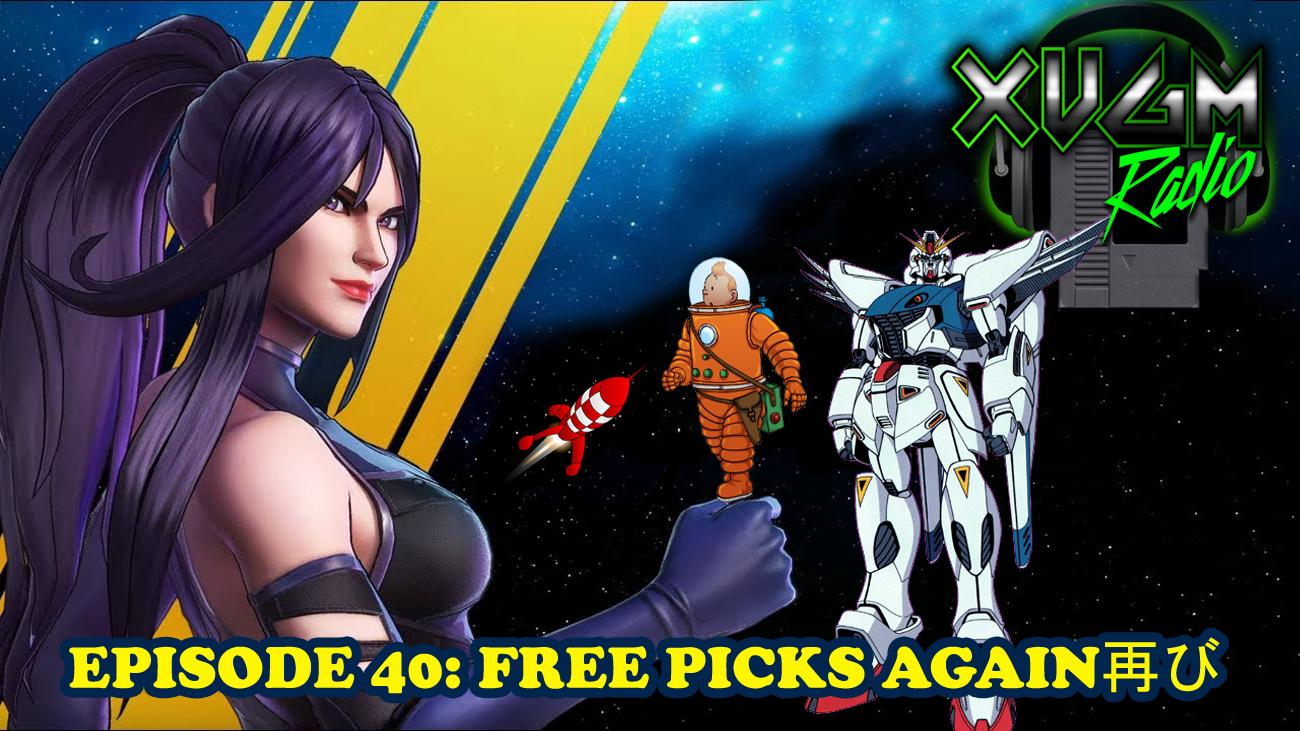 It's time for another roll of the dice because XVGM Radio is back for their second round of free picks! We're choosing songs from all across the VGM spectrum and bringing you a surprising mix of music. From new to old, from licensed games to obscure MAC-Exclusive shooters, to back-to-back mech based games, the VGM we've chosen here is going to surprise everyone! Hear Justin talk about an Exclusive Exclusive game (Not a typo!), Hear a possibly familiar voice for PixelTunes Radio listeners, and see if you have THE POWER OF STEVEN! It's XVGM Radio at its wackiest!
We'd love to hear what you thought about the random songs we picked! What was your favorite track? Shoot us an email at XVGMRadio@gmail.com or join in on the discussion at: https://www.facebook.com/groups/XVGMradio
We have a Discord Channel! Join us and chat about the show, share a random or obscure VGM song you love, or just chit chat with Mike and Justin about tacos! Join for free here: https://discord.gg/zWxDYfn
Thanks to all of our wonderful Patrons: Alex Messenger, Cam Werme, Chris Murray, Chris Myers, Scott McElhone, Jordan & Anson Davis, Llama Adam, Peter Panda, Kung Fu Carlito, Bedroth, Nick Davis, MixxMaster, Brad Austin, Jeremy Rutz and The Autistic Gamer 89. Become a Patron, get cool rewards, and more at http://www.Patreon.com/XVGMRadio
Our Twitter and Instagram are great ways to interact with us! Find us on there under our handle @XVGMRadio
If you're an Apple Podcasts listener, please consider leaving a rating and a review to let us know how we're doing! It also helps with getting the show to show up when others are searching for VGM!
TRACK LISTING:
Intro – Marathon 2: Durandal (MacOS – 1995) "Theme" Power of Seven (Paul Sebastien)
1 – Tiny Toon Adventures: Buster's Hidden Treasure (GEN – 1993) "Montana Max" Shinji Tasaka, Tsuyoshi Sekito, Hideto Inoue
2 – TinTin on the Moon (C64 – 1989) "Title Screen/Main Theme" Jeroen Tel
3 – Star Control II: The Ur-Quan Masters (DOS/3DO – 1992/1994) "Star Base Commander" Burke Trieschmann, Dan Nicholson, Riku Nuottajärvi, Eric Berge, Erol Otus, Marc Brown, Aaron J. Grier, Kevin Palivec, Tommy V. Dunbar
4 – Night Slave (PC98 – 1996) "Initial Velocity (Stage 1-A)" PANDA (Yuki Nakayama)
5 – Mobile Suit Gundam F91: Formula Report 0122 (SFC – 1991) "Staff Roll" Norihiko Togashi
6 – Marvel Ultimate Alliance 3 (SWI – 2019) "Xavier Institute Part 2" Takahiro Umeda, Masafumi Okubo
7 – A Kingdom for Keflings (XBLA – 2008) "Fall Music" Eric Nunamaker, Mike Nielsen, Alex Hall
8 – Spider (PS1 – 1997) "Conveyors, Circuit Boards, Hard Drives" Barry Leitch
9 – Sorcer Striker (Arcade/SX68K/FM Towns – 1993/94/95) "Rock the Accept (Boss 3)" Akira Takemoto, H. Holon
10 – Atelier Ryza: Ever Darkness & The Secret Hideout (Switch/PS4/PC – 2019) "Won't Forget, Can't Forget." Hayato Asano (just this track)
Podcast: Play in new window | Download