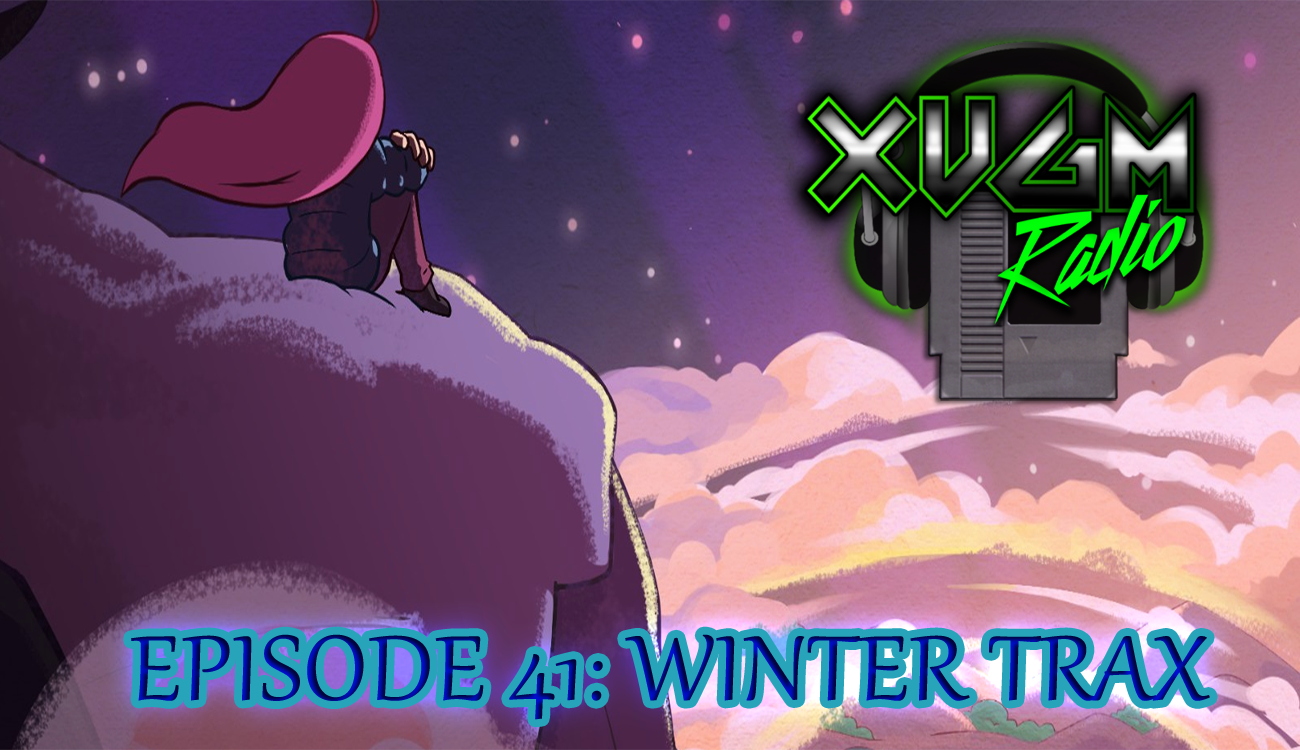 The XVGM Radio boys get into the festive spirit by choosing tons of awesomely epic winter and/or holiday themed tracks to get you in the mood, no matter what you celebrate! Listen in as Mike and Justin chat about the mysterious "Furniss Flare". Hear the guys determine if there's too many Xenos….and of course, Nermel gender lore on Garfield. It's all on this snowball-throwing, ice-level slidin', mountain climbin' episode of XVGM Radio!
We'd love to hear what you thought about the wintery tracks we picked! What was your favorite song? Shoot us an email at XVGMRadio@gmail.com or join in on the discussion at: https://www.facebook.com/groups/XVGMradio
We have a Discord Channel! Join us and chat about the show, share a random or obscure VGM song you love, or just chit chat with Mike and Justin about tacos! Join for free here: https://discord.gg/zWxDYfn
Thanks to all of our wonderful Patrons: Alex Messenger, Cam Werme, Chris Murray, Chris Myers, Scott McElhone, Jordan & Anson Davis, Llama Adam, Peter Panda, Kung Fu Carlito, Bedroth, Nick Davis, MixxMaster, Brad Austin, Chris Hart, Dan Laughton, Jeremy Rutz and The Autistic Gamer 89. Become a Patron, get cool rewards, and more at http://www.Patreon.com/XVGMRadio
Our Twitter and Instagram are great ways to interact with us! Find us on there under our handle @XVGMRadio
If you're an Apple Podcasts listener, please consider leaving a rating and a review to let us know how we're doing! It also helps with getting the show to show up when others are searching for VGM!
TRACK LISTING:
Intro – Jazz Jackrabbit 2: Holiday Hare (PC, 1998) "Level 1" – Alexander Brandon
1 – Celeste (PS4, Switch, PC, MAC, XBONE, 2018) "First Steps" – Lena Raine
2 – Xenogears (PS1, 1998) "The Jaws of Ice" – Yasunori Mitsuda
3 – Star Ocean: Integrity and Faithlessness (PS4, 2016) "Sohma, the Snow Covered Expanse"
– Motoi Sakuraba
4 – Virgin Dream (PC-98/PC Engine CD, 1996) "Event 1" – Masahiro Kajihara
5 – Garfield: Winter's Tale (C64/Amiga/Amstrad CPC/Atari ST/ZXSpectrum, 1989/1990) "Title Theme" Dave Lowe
6 – A World for Keflings (XBLA/Wii U 2010/2014) "Ice Kingdom Track 3" – Eric Nunamaker, Mike Nielsen, Ben Bascom, Randy Slade
7 – Mr. Nutz (GEN/SNES, 1994) "Ice Scream and Frozen Nutz" – Matt Furniss (Arranger) Raphael Gesqua (Composer)
8 – Winter Camp (Amiga/C64, 1992) "A Snowball Fight (Stage 3)" – Reinier van Vliet
9 – Mega Man X3 (SNES, 1995) "Blizzard Buffalo Theme" – Kinuyo Yamashita
10 – realMyst (Windows/Mac, 2000/2002) "Rime Age" – Robyn Miller, Tim Larkin
Podcast: Play in new window | Download