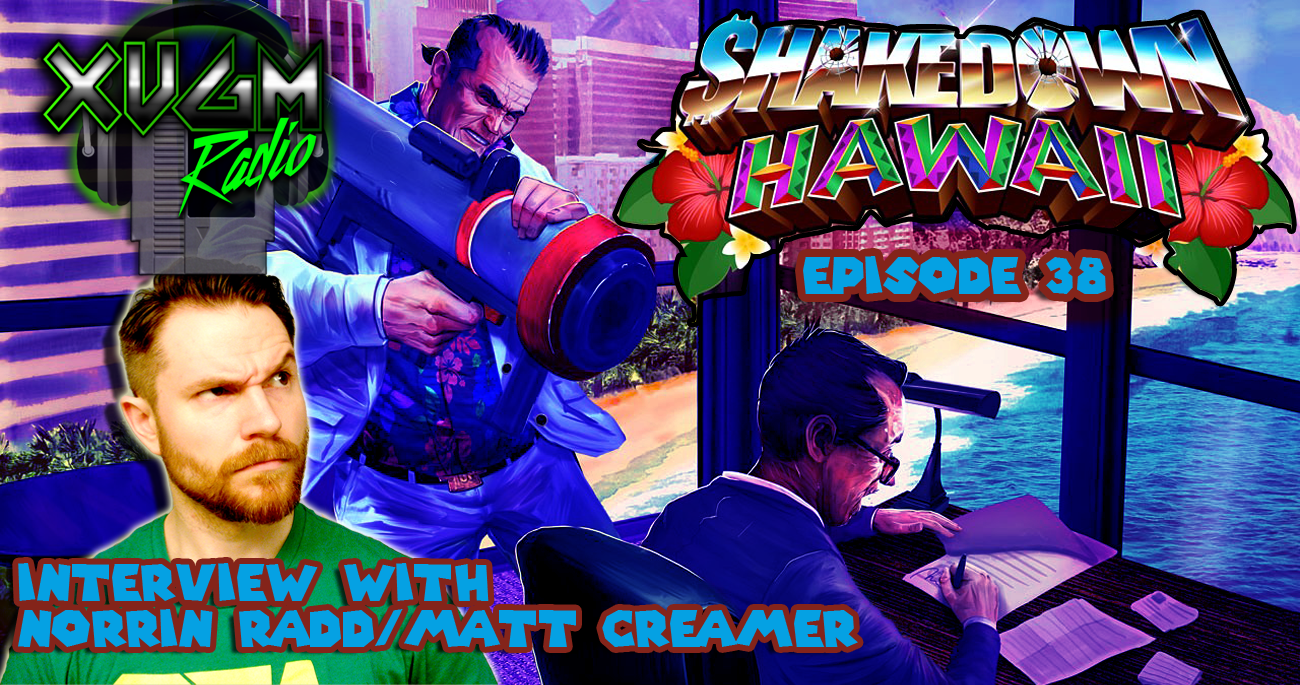 Grit your teeth as you plow through innocent bystanders, hold up stores for insurance protection, and burn forests down with your flamethrower…it's your world in Shakedown Hawaii. The successor to Retro City Rampage had a lot to live up to, and thankfully it doesn't suffer from sequelitis, as it's one of the best indie games this year. Take on the role of an aging 1980's CEO, or his spoiled rotten to the core son, and even a hired mercenary to do the dirty work. All three are at your disposal here as you steal cars, burn down parking lots, and crush anything in your way: including pesky consumer rights! Take on the role of CEO as you figure out the best way to ruin customer's lives and make cash doing it. Despite the slimy premise, the game is tons of fun and backed by an incredible 80s synthwave soundtrack by Norrin Radd aka Matt Creamer. Matt takes us through the ups and downs he faced getting the official soundtrack released, and answers all the hard-hitting questions all while providing fantastic insight into his compositions.
The XVGM Radio guys are super thankful to VBlank Games and Matt Creamer for hooking us up with some giveaway codes! Exclusive to Patrons, you'll be able to possibly win either a digital copy of the game (PS4/Switch options only) or the digital soundtrack for free! Multiple chances to win, and all you've got to do is share this episode on some form of social media (or just join our Discord) AND most importantly be a Patron tier of $1 or more! Thanks again to Brian Provinciano and Matt Creamer for the codes! You must be signed up by November 30th! We'll announce the winners on the December 2019 Live Show and will reach out to the winners via Patreon!
Check out Matt Creamer's tunes and Youtube channel here:
If you're an Apple Podcasts listener, please consider leaving a rating and a review to let us know how we're doing! It also helps with getting the show to show up when others are searching for VGM!
TRACK LISTING:
Shakedown Hawaii Soundtrack by: Norrin Radd/Matt Creamer
Intro – The CEO's Return
1 – Beach Cruise
2 – Night Ride
3 – Freeway Escape
4 – Jungle Mercenary (Please Adjust The Tracking)
5 – Flashbacks
6 – Obliterator
7 – Riding Bazooka
8 – Clothes Make The Man
9 – Lobby Line
10 – Island Heist
Podcast: Play in new window | Download