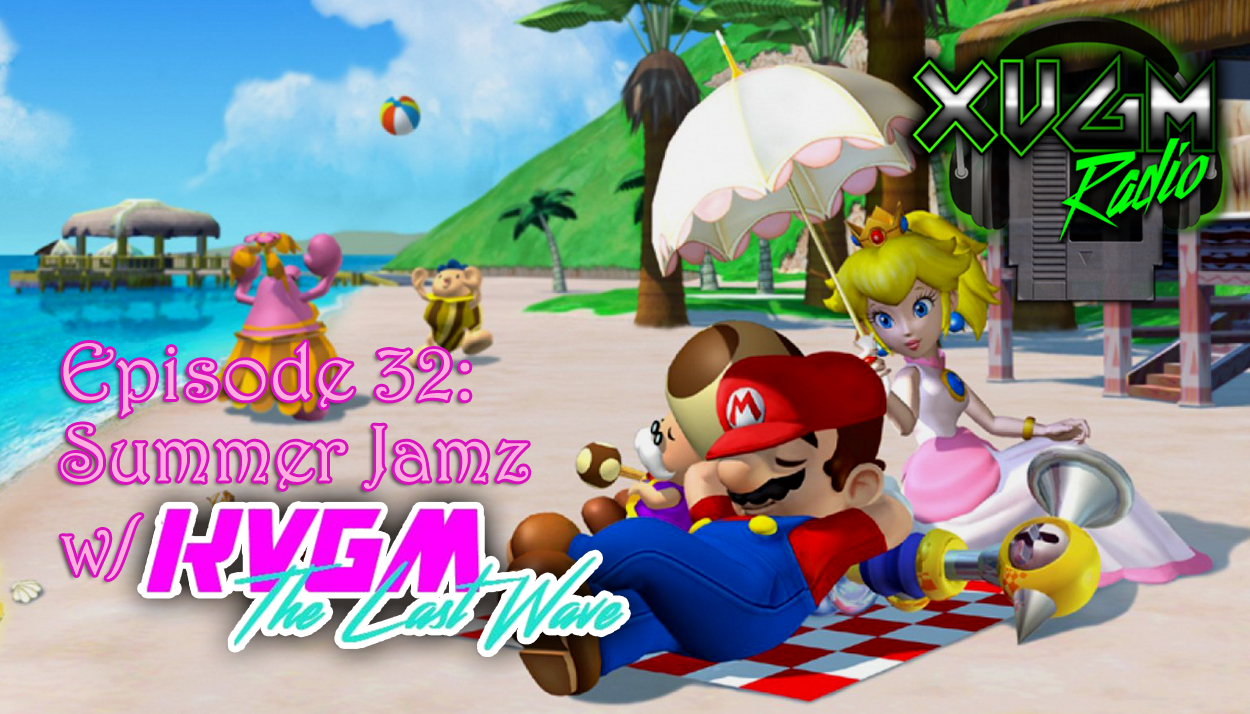 Do you hear that sound? Can you feel it? The cool ocean breeze in your hair, the salt on your tongue. But wait…doesn't this sound familiar? It's because it's the opening line in our guest's mantra for his own show: KVGM Radio! That's right! XVGM and KVGM our joining stations for a special summer jams(z) episode with KVGM net-jockey, Hammock a.k.a. Brennan. Sit back and relax or pull back the sun roof and drive around town bumping some of the most chillest and illest of summer tunes. From the lighthearted to the funky fresh, these songs will get the head bobbin' and the drinks flowing. Make ours an Arnold Palmtree.
Special thanks to our pal Brennan for stopping by the show! If you like what you heard today, Hammock does a similar show on KVGM Radio!
Check it out at: https://kvgmradio.blogspot.com/  or just search KVGM Radio on most podcatchers! Also follow him on Twitter: https://twitter.com/kvgmradio
We'd love to hear what you thought about our Summer Jamz picks! What was your favorite track? Shoot us an email at XVGMRadio@gmail.com or join in on the discussion at: www.facebook.com/groups/XVGMradio
We have a Discord Channel! Join us and chat about the show, share VGM you love, or just chit chat with Mike and Justin about tacos! Join for free here: https://discord.gg/zWxDYfn
Thanks to all of our wonderful Patrons: Alex Messenger, Cam Werme, Chris Murray, Chris Myers, Scott McElhone, Jordan & Anson Davis, Peter Panda, Kung Fu Carlito, Brad Austin and The Autistic Gamer 89. Become a Patron, get cool rewards, and more at www.Patreon.com/XVGMRadio
Our Twitter and Instagram are great ways to interact with us! Find us on there under our handle @XVGMRadio
If you're an iTunes listener, please consider leaving a rating and a review to let us know how we're doing! It also helps with getting the show to show up when others are searching for VGM!
TRACK LISTING:
Intro : Mahou Shoujo Fancy COCO (PC-98/PS1 – 1996) " Summer" Ryu Umemoto
1 – Aitakute…Your Smiles in My Heart (PS1 – 2000) "Summer Sea (Event 2)" Shoichiro Hirata, Noboru Sakaue, and Aya Sakuma
2 – Super Mario Sunshine (GCN – 2002) "Sky & Sea" Kōji Kondō, Shinobu Tanaka
3 – Umihara Kawase (SFC – 1994) "Kawanabe Theme" Masahito Nakano, Atsuhiro Motoyama, Shinji Tachikawa
4 – Knuckles' Chaotix (32X – 1995) "Door Into Summer" Junko Shiratsu, Mariko Nanba
5 – Boktai: The Sun Is In Your Hand (GBA – 2003) "Banshee the Deathbringer (Carmilla Fight)" Norihiko Hibino
6 – Star Trader (SX68K – 1989) "Intention to Mystery (Credit Roll)" Hiroya Hatsushiba, Keishi Yoano, Mieko Ishikawa
7 – Mahjong Doukyuusei Special (SAT – 1996) – "Summer Mirage" Akihiro Akamatsu, Fumika Matsumoto
8- Firewatch (PC/PS4/Switch/XBONE – 2016) "Thorofare Hike" Chris Remo
9 – Outrun 2006 Coast to Coast (PS2/Xbox/PSP – 2006) "Passing Breeze" Hiroshi Kawaguchi (Hiro), Yasuhiro Takagi, Fumio Ito
Podcast: Play in new window | Download