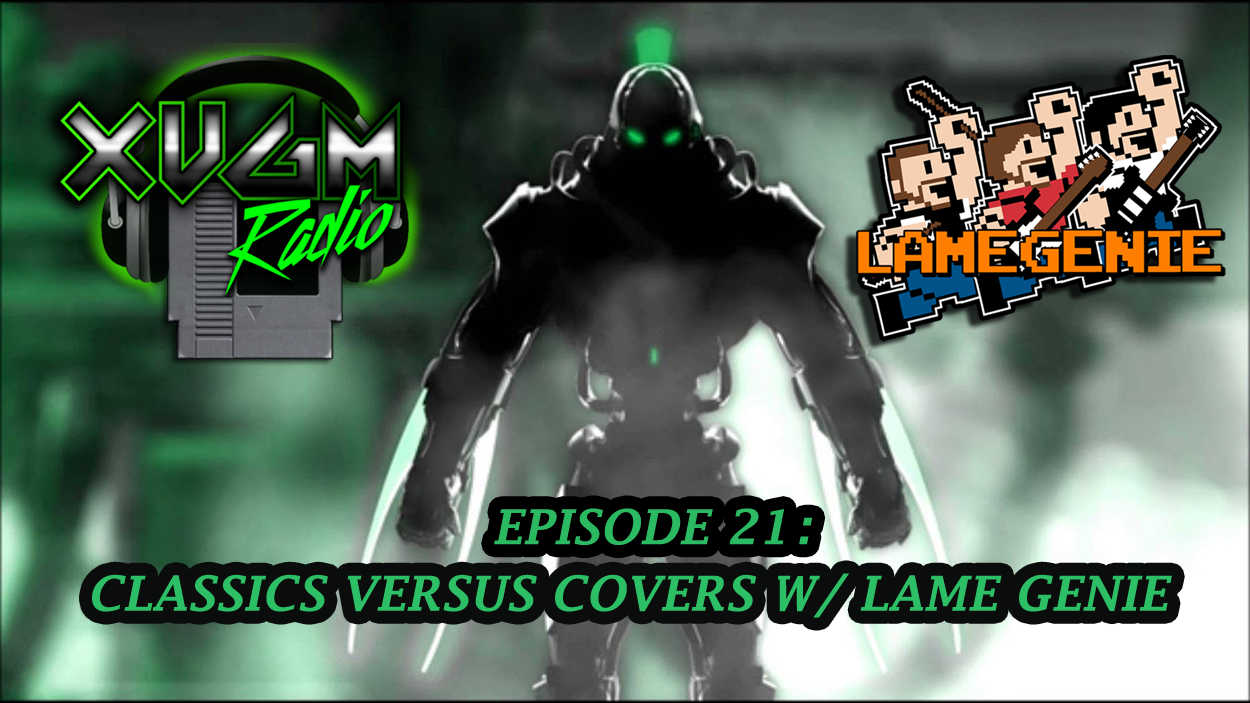 Video game music cover bands have been going for decades now. It's tough to stand out in a crowded genre, but we think Lame Genie pulls off something special. On this episode, we are joined by Lame Genie members Mike Costigan, Kyle Sawaia and Jeff McGowan for a not-so-serious discussion on their band, Taco Bell sponsorships, melting their brains with anagram knowledge, all while comparing 5 of their covers to the songs they're based on! Get ready for some tracks that you don't hear covered that often, in this very goofy, extremely radical episode of XVGM Radio!
Check out Lame Genie's bandcamp where you can access their merch, albums, and social media: https://lamegenie.bandcamp.com/
Huge thank you to our Patrons who help donate to the show! We're so grateful for each and every one of you! Thanks to: Alex Messenger, Cam Werme, Chris Meyers, Scott McElhone, Chris Murray, Kung Fu Carlito, Peter Panda, Mixxmaster and The Autistic Gamer 89.
Join our Facebook group to hear and see more about this episode, as well as chat with us about previous episodes, and other VGM and video game related goodness! www.facebook.com/groups/XVGMRadio
Our social media is another great way to stay in touch with us! Our Twitter and Instagram handle is @XVGMRadio , please follow us!
You can also join our Discord for free: https://discord.gg/zWxDYfn
Want to reach out to us? Email us comments or suggestions at: XVGMRadio@gmail.com
TRACK LISTING:
Intro – MegaMan III (NES – 1990) "Medley" Harumi Fujita, Yasuaki Fujita / Cover from Retropander
1 – Mario Kart 64 (N64 – 1996) "Kalimari Desert" Kenta Nagata / Cover from Play Games, Eat Tacos
2 – Undertale (PC/Vita/PS4/Mac/Linux/Switch – 2015-2018) "Asgore" Toby Fox, guitars by Stephanie MacIntire / Cover from Retropander
3 – Mega Man X (SNES – 1993) "Chill Penguin" Setsuo Yamamoto, Makoto Tomozawa, Yuki Iwai, Yuko Takehara, Toshihiko Horiyama / Cover from The Pretension Index Vol 2: Moist
4 – Silent Hill 2 (PS2 – 2001) "Theme of Laura" Akira Yamaoka / Cover from Play Games Eat Tacos
5- The Messenger (Switch/Windows – 2018) "The Frozen Light (Glacial Peak)" Rainbowdragoneyes / Cover from Play Games Eat Tacos
Outro: Killer Instinct (SNES/Arcade – 1995/1994) "Title Theme" Cover from Retropander
Podcast: Play in new window | Download