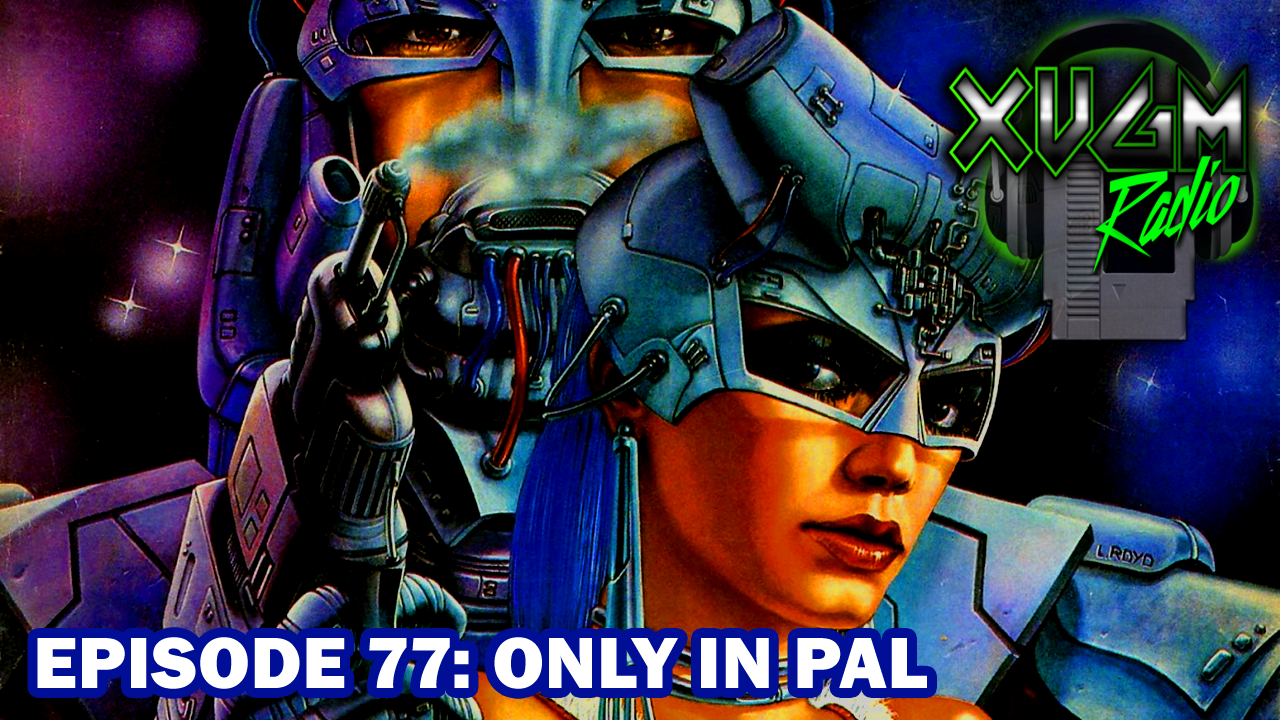 Plenty of video games have only had certain releases in exclusive territories but PAL territories are home to some pretty oddball selections of games; some of which we've chosen here to highlight their amazing music. Who let a bunch of Yanks in to chat about PAL exclusives, anyways?! No idea, but you'll soon forget about all that when you tune in to this episode of XVGM Radio. From chats about what Smurfing as a verb REALLY means, chats about censored European games box art and..being too cute to ball. It'll all make sense after you give a listen to these PAL exclusives!
What was your favorite track of the episode? Have you played any of these PAL exclusives? Are you from the PAL territories? We love international listeners! Shoot us an email at XVGMRadio@gmail.com or join in on the discussion at: https://www.facebook.com/groups/XVGMradio
Also, we have a Discord Channel! Join us and chat about the show, share a random or obscure VGM song you love, or just chit chat with Mike and Justin about tacos! Join for free here: https://discord.gg/zWxDYfn
Thanks to all of our wonderful Patrons: Alex Messenger, Cam Werme, Chris Murray, Chris Myers, Chris Hart, Scott McElhone, Jordan & Anson Davis, Llama Adam, Kung Fu Carlito, Nick Davis, Ryan McPherson, Marques Stewart, Brad Austin, Dan Laughton, Jeremy Rutz and The Autistic Gamer 89. Become a Patron, get cool rewards, and more at http://www.Patreon.com/XVGMRadio
Our Twitter and Instagram are great ways to interact with us! Find us on there under our handle @XVGMRadio
If you're an Apple Podcasts listener, please consider leaving a rating and a review to let us know how we're doing! It also helps with getting the show to show up when others are searching for VGM!
TRACK LISTING:
Intro – Noah's Ark (NES – 1992) "Track 3" Chris Gill, Paul Summers, Link Tomlin (Sound Programming)
1 – Jimmy White's 2 Cue Ball (GBC – 2000) "BGM 1" Manfred Linzner
2 – Arabian Nights (AMI – 1993) "Le Bateau – Restaurant" Matt Furniss
3 – The Smurfs (NES – 1994) "Act 5: The Flight on a Stork" Alberto Jose Gonzalez
4 – The Trap Door (ACPC/C64/ZXS – 1986) "Main Theme" Don Priestley
5 – Game Over (C64 – 1987) "Main Theme" Martin Galway
6 – Discworld Noir (Win/PS1 – 1999) "Track 28" Paul Weir
7 – Snake Rattle 'n Roll (MD – 1993) "Level 3 – Razor Ravine" David Wise
8 – Retro Force (PS1 – 1999) "Music 05" Gary McKill
9 – Battle Frenzy/Bloodshot (M-CD/MD – 1994) "Levels 6 & 14" Mike Ash
10 – Gothic II: Night of the Raven (WIN – 2003) "Raven Wraith" Kai Rosenkranz
Podcast: Play in new window | Download