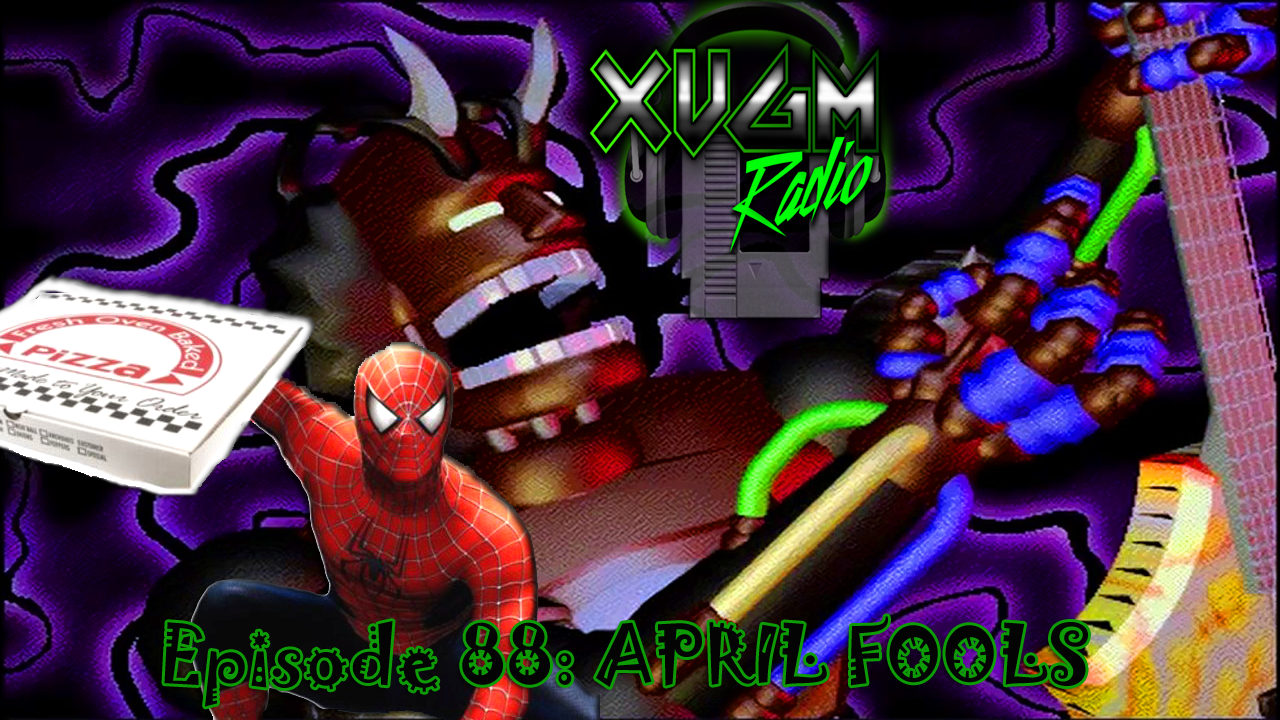 It should be pretty obvious if you've heard the show before that Mike and Justin LOVE comedy. So on this episode, which just so happens to release on April Fools for no specific reason, the guys get deeply personal and share never before heard stories before. Listen to some wacky tunes about sunflowers, finding secrets, slippery little things that taste so good all the time, all while learning about Mike's porn music career, Justin's pet rock collection and his unofficial name change, Mike's shocking political affiliation, Justin's composer obsession and many more secrets revealed! This is an episode you won't want to miss!
Big thanks to the following podcasts for no specific reason whatsoever:
Ed Wilson (The VGMbassy) https://thevgmbassy.com/
Alex Messenger (A VGM Journey) https://anchor.fm/vgmjourney
Bedroth (VGMVGM Podcast) https://anchor.fm/vgmvgm/episodes/Episode-66-Cuphead-With-Lemon-Boy-e1fuji3
Rob and Pernell (Rhythm & Pixels) https://rhythmandpixels.com/
What was your favorite track of the episode? Favorite new factoids that are totally true about Mike and Justin? Shoot us an email at XVGMRadio@gmail.com or join in on the discussion at: https://www.facebook.com/groups/XVGMradio
Also, we have a Discord Channel! Join us and chat about the show, share a random or obscure VGM song you love, or just chit chat with Mike and Justin about tacos! Join for free here: https://discord.gg/zWxDYfn
Thanks to all of our wonderful Patrons: Alex Messenger, Cam Werme, Chris Murray, Chris Myers, Chris Hart, Scott McElhone, Jordan & Anson Davis, RayjKayj, Nathan Cooper, Llama Adam, Kung Fu Carlito, Nick Davis, Ryan McPherson, Marques Stewart and Brad Austin. Become a Patron, get cool rewards, and more at http://www.Patreon.com/XVGMRadio
Our Twitter and Instagram are great ways to interact with us! Find us on there under our handle @XVGMRadio
If you're an Apple Podcasts listener, please consider leaving a rating and a review to let us know how we're doing! It also helps with getting the show to show up when others are searching for VGM!
TRACK LISTING:
Intro: Pa Rappa the Rapper 2 (PS2 – 2001) "Noodles Can't Be Beat" Masaya Matsuura, Yoshihisa Suzuki, Naoto Sugai, Ryo Watanabe
1 – StarCraft: Brood Wars (PC/Mac – 1998) "Radio Free Zerg" Tracy W. Bush, Jason Hayes, Glenn Stafford
2 – Bust-A-Groove (PS1 – 1998) "I Love Hamburgers (Hamm's Theme)" Hiroshi Kobayashi
3 – Battleblock Theater (360 – 2013) "Secret Area" Will Stamper
4 – Buck Bumble (N64 – 1998) "Title" Justin Scharvona, M.C. Cisco (vocals)
5 – Spider Man 2 (PS2 – 2004) "MX Finiculi (Pizza Theme)" Luigi Denza (composer), Lolita Ritmanis, Larry Rench (Orchestrations)
6 – Total Distortion (PC/MAC – 1995) "You Are Dead" Kent Carmical, Joe Sparks
7 – Final Fantasy XIII-2 (PS3/XB360 – 2011) "Crazy Chocobo" Shootie HG
8 – Plants VS Zombies "Zombies On Your Lawn" (PS3/ 360 – 2011) Laura Shigihara
9 – Ballz (SNES/GEN – 1994) "Title Screen, Menus, Winner!" Neuromantic Productions, Mark Miller, Jason Scher
10 – Final Fight Streetwise (PS2 – 2006) "Superfly Teenage Girls" (w Mike as Justin and Justin as Mike) Brad Fotsch, Stymie & the Pimp Jones Luv Orchestra
Podcast: Play in new window | Download